Deakin congratulates 2022 Australia Day Honours recipients
Media release
27 January 2022
Deakin University congratulates all members of its community who were recognised as part of the 2022 Australia Day Honours. The University is proud of the contributions and achievements of our alumni, staff and former staff, supporters and friends.
This talented, diverse community is continuing to build Deakin's reputation across Australia and internationally, creating lasting impact and multiplying the value of our education and research programs. The Deakin alumni network is now over 300,000 graduates living and working across the world.
In particular, Deakin congratulates Emeritus Professor Maxine Duke AM, who received a Member of the Order of Australia for significant service to education, to nursing, and to professional associations. Professor Duke has had a distinguished and influential association with the University and has made a profound impact to the nursing profession in Victoria and Australia.
Between 2016-19, Professor Duke was an Alfred Deakin Professor, and until 2020 was Executive Dean (Acting) of the Faculty of Health. She was Chair, Nursing Development for 12 years from 2007-19, and Director, Quality and Patient Safety Strategic Research Centre from 2014-19. Her contribution to the improvement of community health services in Victoria has been significant over her career, having been a member of numerous advisory bodies, including the Barwon Health Advisory Committee and the Cabrini Advisory Committee.
Equally remarkable has been her commitment to professional services and education in the health sector at a national level, as a member of the Australian Nursing and Midwifery Accreditation Council, and the Nurse Practitioner Accreditation Committee from 2012-19. Since 2019, Professor Duke has been a Victorian Board member for the Nursing and Midwifery Board of Australia and was a board member of the Australian Council of Deans of Nursing and Midwifery, among many others.
Professor Rachel Huxley, current Executive Dean, Faculty of Health at Deakin said, "Professor Duke's contribution to the improvement of community health services, as well as to education, leadership and the professional standards within the sector has been extraordinary."
"Her research in recent years has concentrated on Hospital in the Home (HITH) initiatives, and using a quality and safety framework, the practices that underpin the development of alternative care delivery models. Professor Duke continues to help shape and improve the health profession in Australia, an endeavour which has never been more important."
Professor Duke played a large part in building the international reputation of Deakin's Nursing and Midwifery course, which is currently ranked 30 in the world in the global ARWU rankings, and this year was once more the most in-demand course at Deakin for Victorian school-leavers.
Deakin's 2022 Australia Day honour recipients:
(Please note: this list will continue to be updated as additional Deakin-related recipients are identified)
OFFICER IN THE GENERAL DIVISION OF THE ORDER OF AUSTRALIA (AO)
Dr Tom Beer AO - For distinguished service to science, particularly environmental risk, climate processes and sustainability, through research organisations.
Honorary Fellow, 1997
Ms Eve Kantor AO - For distinguished service to the community through philanthropic support for a range of organisations, and to the environment.
Alum, Graduate Diploma in Education, 1990
Mr Mark Sullivan AO - For distinguished service to medical research, to business, and to education.
Alum, Bachelor of Science (Biological Science), 1989
OFFICER IN THE MILITARY DIVISION OF THE ORDER OF AUSTRALIA (AO)
Air Commodore Jacqueline Elissa Churchill AM - For exceptional service to the Australian Defence Force in aerospace acquisition and sustainment.
Alum, Graduate Certificate, Defence and Strategic Studies, 2021
Major General Matthew William Hall AM CSC - For distinguished service and exceptional leadership as Chief of Staff, Headquarters Joint Operations Command, the Director Defence Intelligence Organisation and the Australian Military Representative to the North Atlantic Treaty Organisation.
Alum, Master of Arts (Strategic Studies), 2010
MEMBER IN THE GENERAL DIVISION OF THE ORDER OF AUSTRALIA (AM)
Mrs Helene Flora Bender AM - For significant service to the community through health, education, not-for-profit and sporting organisations.
Deputy Chancellor, 2010-2016
Council Member, 2008-2019
Honorary Doctorate, 2019
Emeritus Professor Maxine Duke AM - For significant service to education, to nursing, and to professional associations.
Alfred Deakin Professor, Faculty of Health, 2007-2020
Executive Dean (Acting), Faculty of Health, 2020
Chair, Nursing Development, 2007-19
Director, Quality and Patient Safety, Strategic Research Centre, 2014-19
Mr David Antony Haintz AM - For significant service to financial planning, to business, and to the community.
Alum, Bachelor of Education (Secondary - Physical Education), 1989
Professor Roslynne Elizabeth Hansen AM - For significant service to urban planning architecture, and to educational, professional, and heritage conservation organisations.
Adjunct Professor, Faculty of Arts and Education, 1995-2019
Member, Cultural Heritage and Museum Studies Advisory Board, 2003-2019
Dr Maria Pallotta-Chiarolli AM – For significant service to the LGBTIQ community, and to education.
Honorary Fellow
Independent Researcher and Member of Deakin's Gender and Sexuality Studies Network and LGBTIQ Network
Mr Morris Stuart AM - For significant service to the Indigenous community, and to choral music.
Alum, Master of Development Studies, 1994
Mr Andrew Geoffrey Wheeler AM - For significant service to the community through charitable organisations.
Alum, Diploma of Business (Accounting), 1977
MEDAL IN THE ORDER OF AUSTRALIA IN THE GENERAL DIVISION (OAM)
Mr Jared Archibald OAM - For service to the museums and galleries sector.
Alum, Graduate Certificate, Museum Studies, 2013
Ms Meredith Louise Fuller OAM - For service to community health as a psychologist.
Head of Careers Counselling, Rusden Teachers College (now Deakin University), 1979-1989
Mrs Janet Lesley MacFadyen OAM - For service to community through charitable organisations.
Alum, Bachelor of Arts, 1988
Mr Douglas Philip Melville OAM - For service to education and to youth.
Alum, Bachelor of Education, 1990
Ms Carmel Bernadette O'Brien OAM - For service to nursing.
Alum, Graduate Diploma of Education (Applied Learning), 2010
Mr Graham Frederick Priestnall OAM - For service to the Defence industry.
Alum, Bachelor of Arts, 1994
Ms Lucy Stephan OAM - For service to sport as a gold medallist at the Tokyo Olympic Games 2020
Alum, Bachelor of Arts, 2020
PUBLIC SERVICE MEDAL (PSM)
Ms Margaret Joan Allan PSM - For outstanding public service to policy and program delivery in regional Victoria.
Alum, Graduate Diploma of Public Policy, 1998
Master of Public Policy and Governance, 2004
AMBULANCE SERVICE MEDAL (ASM)
Ms Glenice Ann Winter ASM
Alum, Graduate Diploma of Education (Maths and Science), 1990
DISTINGUISHED SERVICE CROSS (DSC)
Major General Christopher Antony Field AM CSC DSC - For distinguished command and leadership in warlike operations as the Deputy Commanding General - Operations, United States Army Central and on operational service in the Middle East Region over the period March 2020 to October 2021
Alum, Master of Strategic Arts (Strategic Studies), 2011
COMMENDATION FOR DISTINGUISHED SERVICE
Brigadier Simon Timothy Johnstone CSC - For distinguished performance of duties in warlike operations as the Director of Strategy and Plans Combined Joint Force Operation Inherent Resolve and the Australian Senior National Representative on Operation OKRA from November 2019 to December 2020
Alum, Master of Business Administration, 2017
Colonel James Howard Murray - For distinguished performance of duties in warlike operations as the Deputy Commander Train Advise and Assist Command - South Kandahar, Afghanistan on Operation HIGHROAD from January to October 2020
Alum, Master of Arts (International Relations), 1998
Brigadier Jane Maree Spalding AM - For distinguished performance of duties in warlike operations as the Commander Task Group Afghanistan on Operation HIGHROAD in Afghanistan from August 2018 to March 2019
Alum, Master of Arts (Strategic Studies), 2011
CONSPICUOUS SERVICE CROSS (CSC)
Commodore Craig Douglas Bourke CSC RAN - For outstanding devotion to duty to the Royal Australian Navy in the management of major shipbuilding programs
Alum, Master of Arts (Strategic Studies), 2008
Captain Dean Roberts Commons CSC RAN - For outstanding achievement in reforming intelligence support for Australian Defence Force operations
Alum, Master of International Relations, 2021
Major General Justin Frederick Ellwood CSC DSC AM - For outstanding achievement as Commander of the 1st Division, Commander Joint Task Force 637 and Commander Deployable Joint Force Headquarters
Alum, Master of Arts (Strategic Studies), 2015
Bachelor of Arts, 2003
Major General Cheryl Ann Pearce AM CSC - For outstanding achievement as the Force Commander, United Nations Peacekeeping Force in Cyprus from 2019 to 2021
Alum, Master of Arts (Strategic Studies), 2014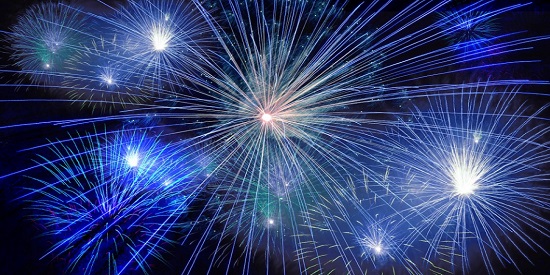 More like this
Media release
Faculty of Health, Faculty of Arts and Education, School of Architecture and Built Environment, School of Health and Social Development, School of Humanities and Social Sciences, School of Nursing and Midwifery