Deakin expert defends civic engagement among young Aussies
Media release
10 January 2018
New Deakin University research has found young Australians are much more democratically engaged than they're given credit for, but their contributions are often dismissed or devalued by those in power.
Dr Rosalyn Black, from Deakin's Research for Educational Impact centre within the School of Education, said complaints about young people's lack of participation in Australian democracy ignore their alternative methods of civic engagement – such as volunteerism, demonstrating and social enterprise work.
Dr Black has been working with Monash University Associate Professor Lucas Walsh to uncover the truth about young people's democratic engagement.
"Australia, like other nations, is still characterised by a persistently negative discourse of young politics in crisis, which portrays young people as civically and politically alienated and apathetic," Dr Black said.
"But when young people do engage in alternative acts of citizenship – such as protest or social unrest – they're portrayed as democratically deviant and dangerous.
"Most young people aren't democratically disengaged, but they are engaging in ways that are off the radar, such as youth volunteering and social enterprise work between the government, non-profit and business sectors."
Dr Black said young Australians tended to shy away from representative bodies and big institutions such as the mainstream political parties, opting instead for more cause-based or issue-based politics and local engagement.
"There is a desire among many young people to make an active contribution and to have their voices and actions taken seriously by those in power," she said.
"But negative attitudes towards young people's civic engagement are devaluing the scope of their contribution – their desire to take part is being treated tokenistically and dismissed.
"Despite evidence that volunteering matters to young people in Australia, their contributions are going unrecognised, and their forms of youth volunteering and social enterprise appear to be largely invisible to most researchers and commentators."
Dr Black said young people who take part in civic action such as political demonstrations are often at risk of demonization or being portrayed as criminals.
"Civic and political institutions need to take a more positive view of young people's citizenship and social participation," she said.
"Better recognition, measurement and acknowledgment of the ways in which young people are choosing to enact their citizenship could create more meaningful and more positive opportunities."
Dr Black and Associate Professor Walsh's chapter "Off the Radar Democracy: Young people's alternative acts of citizenship in Australia" was recently published in the international collection Young People Regenerating Politics in Times of Crises, edited by Sarah Pickard and Judith Bessant.
Dr Black and Associate Professor Walsh's upcoming book, Rethinking Youth Citizenship after the Age of Entitlement, is set to be released this March.
Share this story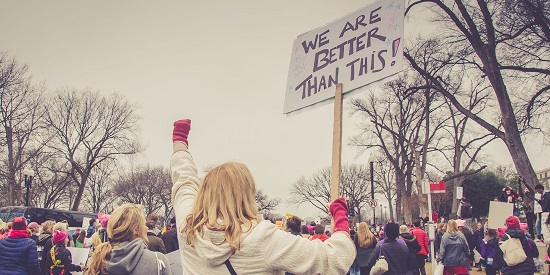 More like this
Media release
Faculty of Arts and Education, School of Education
Research for Educational Impact (REDI)