Deakin Genie digital student assistant wins major global business award
Media release
13 December 2017
Deakin has been recognised as a global digital leader at the Digital Edge 50 awards for the second year running, with the Deakin Genie digital personal assistant tool for students receiving a 2018 Digital Edge 50 award from the world's number one ranked media, data and marketing services company.
IDG Communications and CIO this week announced the Deakin digital team's breakthrough Genie app had been selected for the innovation award, which will be presented at the AGENDA18 Conference in March 2018 in Miami, Florida.
Deakin was the only Australian business to be recognised among the 2018 Digital Edge 50 recipients, a class including Volvo, Verizon, FedEx Corporation and ExxonMobil.
Deakin Chief Digital Officer William Confalonieri said the award recognised Deakin's efforts as a digital disruptor, and the effort that was being made to ensure the University was among the world's most digitally innovative organisations.
"With our Smart Campus and Deakin Scout location services to guide students around campus, soon to be coupled with the companion in digital form that is Genie, Deakin is dedicated to driving commitment to digital innovation and our goal of being Australia's premier university in the digital frontier," Mr Confalonieri said.
He said the Genie application - which is currently in use within the Faculty of Business and Law ahead of a whole of University release in January 2018 - was a personalised digital assistant designed to help students navigate and organise their tertiary experience.
"We need to build the best version of the future for our students, meeting them where they are in their own lives and engaging with them in a way that is intuitive and inspiring," Mr Confalonieri said.
"Our designers and developers have worked hard to bridge the gap between the human and the digital, so that every interaction with Genie feels as natural, comfortable and authentic as possible."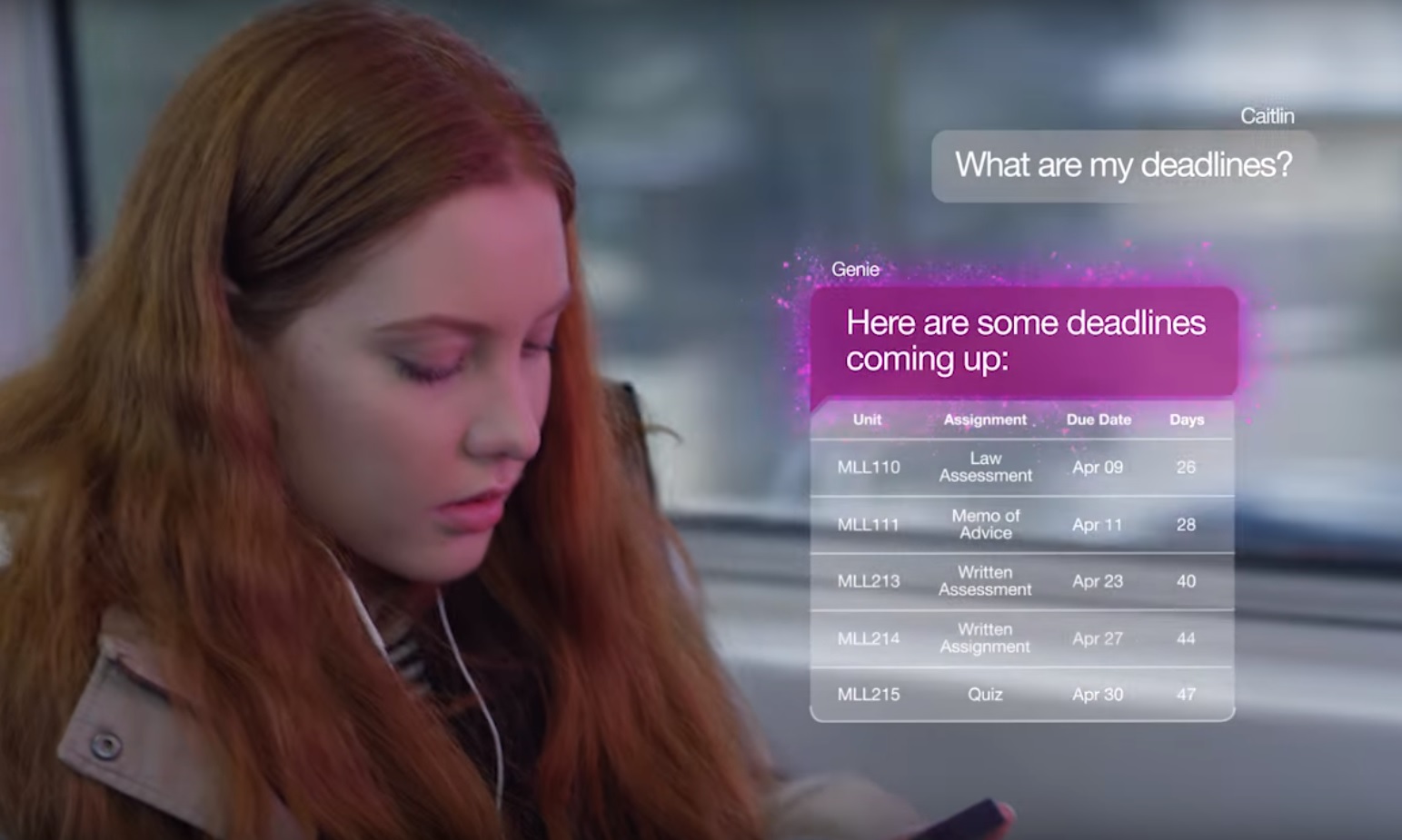 VIDEO: SEE DEAKIN GENIE IN ACTION
Deakin Genie uses a familiar chat interface and voice recognition coupled with machine learning, which enables it to continually get smarter and more intuitive as more students access the software and build on their conversations.
Entries for the Digital Edge 50 awards were judged by a panel of IT and business executives on criteria such as complexity and innovation, with only organisations with highly significant projects and impressive business results making the list.
Digital Edge program chair and Group Vice-President, Customer Experience and Operations, IDG Events and CIO Executive Council Anne McCrory congratulated the 2018 winners.
"This year we have many winners employing AI and machine learning, or a combination of the two, demonstrating how quickly those technologies are taking hold," Ms McCrory said.
"There are projects on data accessibility, digital assistants, sensors, and integrating numerous systems and data types for mobile users. All have remarkable returns, whether those are efficiencies or sales from new capabilities or even new businesses launching."
About Deakin University
Deakin, named after Australia's second Prime Minister, is a young contemporary university with a reputation for being innovative, nimble and friendly. We aspire every day to combine excellent research and outstanding teaching with a strong focus on the communities we serve. Deakin is ranked in the top 2 per cent of the world's universities in each of the major rankings, and ranking 213 in the Academic Ranking of World Universities (ARWU). Deakin researchers are making a difference through world-class research and innovation. Deakin has a strong sense of community and serves as an economic, social and cultural catalyst enriching each of the communities it serves.
About Digital Edge 50 Award
The Digital Edge 50 Award is a recognised honour of digital innovation. Through digital technologies such as mobile, analytics, AI, the Internet of Things and cloud, award winners see business results that indicate a true "digital edge". Selected by a panel of industry experts and business and technology executives, winning applications are driving greater customer engagement, higher sales conversions and new products, as well as revenue and profit growth.
About CIO
CIO is the premier content and community resource for information technology executives and leaders.The CIO portfolio - CIO.com, CIO Forum on LinkedIn, events, strategic marketing services and research - provides business technology leaders with analysis, insight and an understanding of IT's role in achieving business goals. CIO is published by IDG Communications, Inc., a subsidiary of IDG. Company information is available at idg.com
About IDG Communications, Inc. (IDG)
IDG Communications connects the world of tech buyers with insights, intent and engagement. IDG Communications is the world's largest media, data and marketing services company that activates and engages the most influential technology buyers. Our premium brands, including CIO®, Computerworld®, PCWorld® and Macworld®, engage the most powerful audience of technology buyers providing essential guidance on the evolving technology landscape. Our global data intelligence platform activates purchasing intent, powering our clients' success. IDG Marketing Services creates custom content with marketing impact across video, mobile, social and digital. We execute complex campaigns that fulfil marketers' global ambitions seamlessly with consistency that delivers results and wins awards. IDG is the #1 tech media company in the world, per comScore.*
*Source: comScore Media Metrix, Desktop Unique Visitors, Worldwide, January 2017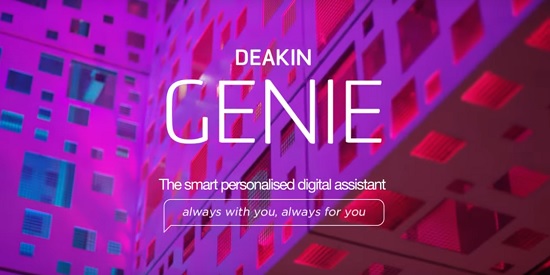 More like this
Media release
Designing smarter technologies