Deakin once again ranked world's best for sports science
Media release
19 September 2017
The Shanghai Global Ranking of Sport Science Schools and Departments recognises academic excellence and industry-leading research by highlighting the performance of the top 300 universities with sport-related units across the world.
Acting Vice-Chancellor Professor Beverley Oliver said the ranking secured Deakin's reputation as a world leader in the discipline.
"Deakin strives every day to be amongst the best in Australia, and now, for the second time in our short history, our School of Exercise and Nutrition Sciences has been rated as the very best in the world," Professor Oliver said.
"Deakin is proud of all the staff – teaching, research and support teams – who make up our School of Exercise and Nutrition Sciences, led by Alfred Deakin Professor David Crawford, under the leadership of Faculty Executive Dean Professor Brendan Crotty.
"The fact we have placed number one in the world two years in a row is the result of the hard work and dedication of this team, along with our students and our loyal partners who have all contributed to this outcome."
The Global Ranking of Sport Science Schools and Departments assessed key areas, including the quality of research publications and the number of times research work is cited by others globally.
Head of School of Exercise and Nutrition Sciences Professor David Crawford said the latest ranking and the School's global reputation was the result of more than a decade of commitment to excellence.
"Our teaching and research is underwritten by the need to improve nutrition and promote physical activity," Professor Crawford said.
"Without such strategies we as a society face an increased risk of serious health conditions like heart disease, diabetes and cancer."
He said the school was focused on building capacity, expertise and industry connections.
"We have a strong focus on doing the best that we can possibly do, and recruiting the best staff and researchers to help us achieve that," Professor Crawford said.
"It's those people doing that cutting edge research that allows us to drive the agenda forward and have a significant impact across exercise, physical activity and sport.
"To that end, this year we have introduced a Masters of Applied Sports Science, alongside our Bachelor of Exercise and Sports Science and Masters of Clinical Exercise Physiology courses, to offer another even higher level of specialised qualification."
The school also hosts three research centres – the Institute of Physical Activity and Nutrition, the Centre for Advanced Sensory Science and the Centre for Sport Research.
Deakin University is in the top two per cent of the world's universities in each of the three major international rankings, including the ARWU, Times Higher Education and QS World University Rankings.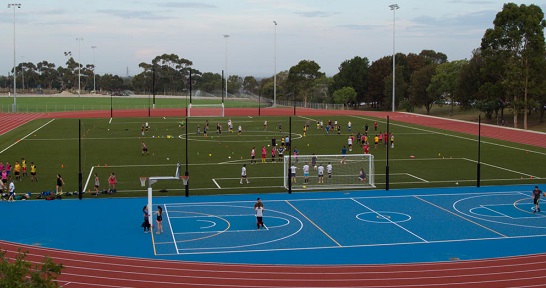 More like this
Media release
School of Exercise and Nutrition Sciences
Institute for Physical Activity and Nutrition (IPAN), Centre for Sports Research (CSR)