Deakin project to strengthen financial capability among young people
Media release
05 May 2021
The financial literacy of young Australians will be bolstered by a new research project designed to strengthen the way economics and finance topics are taught at school.
The Economics + Maths = Financial Capability research project, led by Deakin University with support from the Ecstra Foundation, will look at what young Australians want and need from their financial education at school and develop learning tools to help Australian teachers prepare financially capable school leavers.
Dr Carly Sawatzki, a senior lecturer in Deakin's School of Education, said the project was timely given recent moves to ensure young people have access to quality financial literacy programs free from commercial interests.
"Bank branded programs have recently been banned in Victoria, Canberra and Queensland," Dr Sawatzki said.
"This reflects the growing understanding that the 'school banking' model doesn't build the range of financial skills students need to make good financial decisions.
"Teenagers are financially active – some are working, paying tax and have a superannuation account. Many have a debit card or use their phone to tap and go.
"Soon, they will be making big decisions with big consequences for their short and long-term financial realities. Decisions about study, transport and housing all require both economic and mathematical knowledge that will better equip students to make sense of complexity and evaluate available financial choices.
"We are designing a learning series for teachers that includes fresh, future-focused classroom resources. The course will boost teachers' professional learning in financial capability, in humanities and social sciences and mathematics and develop a suite of new and innovative teaching resources that teachers can take back to their schools, together with a DeakinCo. Professional Practice credential," Dr Sawatzki said.
Ecstra Foundation CEO Caroline Stewart said the economic realities of COVID – 19 had reinforced the need to equip students with real life money skills to help them thrive during and beyond their school years.
"This research is an exciting opportunity to help policy makers and schools make research-informed decisions about how to teach students about money and help them develop financial capability skills that can be used in daily life," Ms Stewart said.
The project has the support of teacher associations, including the Australian Association of Mathematics Teachers.
CEO Allan Dougan said much of what students learn in mathematics classrooms could be applied to financial decision-making.
"However, quality ideas for real world investigations can be hard to locate. Professional learning that excites teachers to explore financial mathematics more often and more meaningfully is positive news," Mr Dougan said.
Further information on the project is available here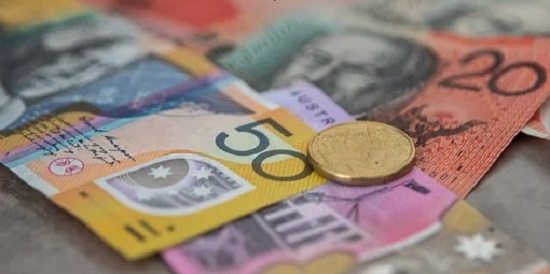 More like this
Media release
Faculty of Arts and Education, School of Education
---
Related News
Deakin study finds mixed outcomes for post-study work policy
A new study by Deakin researchers has found the temporary graduate visa program helps attract international students to Australia and gives them the benefit of extra time here once they've completed their studies but doesnt always fulfil the promise of work in their chosen profession.