Deakin report analyses growing number of apartment building defects
Media release
19 June 2019
A new Deakin University report examining the rising number of defects in apartment buildings has found they lead to significant distress in affected residents and owners.
Lead researcher Dr Nicole Johnston, a senior lecturer in Deakin Business School, said the report aimed to identify the types of defects and how they impacted on the building and its occupants.
The study, funded by the PICA Group, found water damage was the biggest problem in apartment buildings. The researchers also assessed the regulatory environment to understand how defects are managed and rectified within the residential property environment.
Dr Johnston analysed 212 building defect reports as part of the study, and sorted them by what construction systems were impacted by building defects.
"Of the 3227 defects analysed, defects relating to building fabric and cladding were the most prevalent, followed by fire protection, waterproofing, roof and rainwater disposal, and then structural issues," Dr Johnston said.
"It is important to note that of the defects coded to building fabric and cladding, one third of those defects were a consequence of water penetration or moisture. So these cases are more likely a result of waterproofing or roof and rainwater disposal defects, showing these two areas may be more greatly impacted than the headline numbers suggest.
"But the number of defects relating to fire safety are also alarming. Fire is a direct threat to life and fire safety measures installed need to be independently checked and verified to ensure compliance."
Industry stakeholders, apartment owners and residents were also interviewed for the project, including those who volunteered on owners corporation committees.
"Water penetration and fire protection defects were the most commonly cited problems from their perspective," Dr Johnston said.
"A number of concerns were also raised about the relationship between the National Construction Code and the Australian Standards, where there is some disconnect in requirements, and industry identified a need for better consistency.
"The focus on minimum standards instead of best practice in the National Construction Code was also raised as a concern, as well as the private certification system, where community expectations were seen to be out of step with legal requirements.
"Many industry representatives suggested that human error played a significant part in building defects and the misuse of building products, lack of training, and lack of licensing were all common factors contributing the defect problems."
But Dr Johnston said potential impacts on owners and residents was most concerning - including health and financial impacts - as well as volunteer owners corporation committee members who had the stress of dealing with building defects.
"Mould that has arisen due to water penetration defects is often present and has the potential to lead to serious health implications for residents. Plus the lack of care by trades in properly managing mould often leads to spores embedding or remaining in lots," she said.
"And for lot owners there are also financial impacts. The type of defects we commonly observed require invasive and often costly remedial works to rectify, particularly for waterproofing and fire separation failures.
"The financial burden placed on lot owners when builders fail to rectify building defects can lead to a number of psychological health impacts, particularly stress related, and for some are financial ruining."
Dr Johnston said it should be reasonable to expect that homes are constructed in a manner that, at the very least, is stable, safe, sheltered and fit for purpose.
"Unfortunately, new residential buildings in Australia appear to be plagued with defects, and while the building itself can be fractured by these defects, it is the residents living there who face the impacts," she said.
"Building defects are considered inevitable by the building industry, so it is essential to gain a better understanding of the nature of defects in residential multi-owned properties in order to respond effectively.
"Government intervention that starts with in-depth stakeholder and end-user consultation is urgently required in order to stem the flow of these defects."
Share this story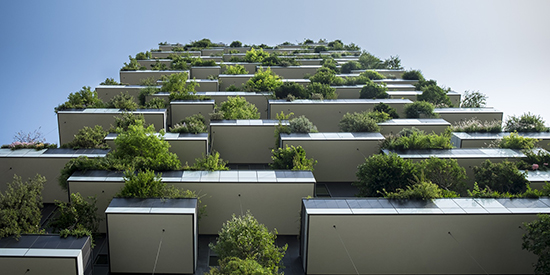 More like this
Media release
Deakin Business School, Faculty of Business and Law