Deakin research discovers most demanding netball positions
Media release
31 May 2017
A world-first study from Deakin University's Centre for Sport Research has ranked positions in elite netball according to required playing intensity, with some surprising results.
While centre court players can claim the crown when it comes to physical exertion, goal based players are working a lot harder than previously thought.
Lead researcher Dr Dan Dwyer, a senior lecturer in Deakin's School of Exercise and Nutrition Sciences, said goal-based positions were uniquely demanding, with players expending a lot of energy without moving very far, through defending, guarding, jumping and passing.
Dr Dwyer said this was something that hadn't been properly picked up by the rudimentary approach sports scientists had used in the past, and the new research could be used to help prepare specific positions for the required intensity of match-day.
"Deakin is passionate about helping women achieve the best results possible, in whatever they choose to do in life, including in sport, so we are particularly proud of this new research which may help ensure better team and individual performance," Dr Dwyer said.
"Previous studies had estimated goal based positions carried just over a half of the load of the centre player, but our data, which we believe is much more accurate, shows this figure is more like 75 per cent.
"These players have to be very fit and also very powerful."
| | | | |
| --- | --- | --- | --- |
| | Playing intensity (au/min) | Time spent in high intensity zone | Time spent in low intensity zone |
| Centre | 326 | 3.9% | 41.6% |
| Wing Defence | 308 | 4.7% | 45.9% |
| Wing Attack | 282 | 4.6% | 52.3% |
| Goal Attack | 262 | 2.7% | 53.7% |
| Goal Shooter | 202 | 3.7% | 69.1% |
| Goal Keeper | 190 | 1.0% | 69.6% |
| Goal Defence | 188 | 0.0% | 68.4% |
The recently-released research followed the Melbourne Vixens in their premiership-winning Trans-Tasman Netball League season.
Accelerometers were attached to a special pouch at players' waists and tracked their movements - up and down, side to side, and backwards and forwards - across all their games and one training session per week.
Dr Dwyer said this was the first time the technology had been used to track netballers at an elite level.
The data showed that the centre player had the highest intensity per match, followed closely by wing defence, then wing attack and goal attack. These players typically spent only half of an average match in a low intensity zone.
The final three positions were grouped very closely together, with the goal shooter slightly ahead of the pack, followed by goal keeper and then goal defence. This group spent about 70 per cent of their time in the low intensity zone.
In another surprising result, the research found no difference in playing intensity in matches that were closely fought compared to larger margins, or in matches played in Australia compared to those where players had to travel to New Zealand.
"These were two areas players were particularly interested in as they had the perception that they worked a lot harder in close matches, and felt more fatigued when they played games across the Tasman," Dr Dwyer said.
"But our data showed there was no noticeable difference in average intensity levels across the team throughout the season, each match the results were much the same.
"So instead we can probably attribute that fatigue in New Zealand to other factors like a slight shift in body clock, close to 100 per cent of the crowd against the visiting team, and the burden of travel."
The research paper, "Player Load in Elite Netball: Match, Training, and Positional Comparisons", was published in the journal International Journal of Sports Physiology and Performance. The work was supported by the Victorian Institute of Sport and honours students at Deakin's School of Exercise and Nutrition Sciences.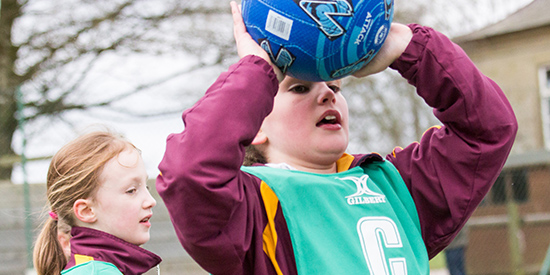 Key Fact
Key fact content
More like this
Media release
Faculty of Health, School of Exercise and Nutrition Sciences
Centre for Sports Research (CSR)