Deakin researchers identify 'trifecta of risk' for thunderstorm asthma
Media release
10 November 2020
A new study into 2016's thunderstorm asthma epidemic that claimed the lives of ten people across Melbourne has identified a 'trifecta of risk' in people most vulnerable when severe allergic asthma events sweep across the city.
Associate Professor Cenk Suphioglu from Deakin University's NeuroAllergy Research Laboratory (NARL), in the School of Life and Environmental Sciences, analysed emergency department and weather data from the deadly thunderstorm asthma outbreak on November 21 2016 and found people most at risk had three things in common: ryegrass pollen allergy, undiagnosed asthma and no action plan for the management and treatment of asthma.
Associate Professor Suphioglu said identifying these risk factors was critically important to prevent fatalities during future thunderstorm outbreaks, most likely to occur in November each year.
"People most at risk of thunderstorm asthma have an existing grass pollen sensitivity, especially to ryegrass pollen, but may not be aware they have undiagnosed asthma," Associate Professor Suphioglu said.
"All patients hospitalised in 2016 suffered from ryegrass pollen sensitisation and these people are particularly vulnerable when large amounts of pollen are in the atmosphere.
"The second risk factor we identified was people with no previous history of asthma or undiagnosed asthma. That is, people with a predisposition to asthma but who have never had an asthma attack that led to an official diagnosis.
"This leads into the third factor which is having no Asthma Action Plan or medication to treat asthma.
"The second and third factors are particularly worrying because it is estimated that between 20 to 70 per cent of people with asthma are undiagnosed and thus, are not receiving treatment.
"If you've never had an asthma attack before, having one during a thunderstorm can be really frightening and cause you to panic."
Associate Professor Suphioglu said data showed 58 per cent of patients in 2016 either lacked a plan or had poorly controlled symptoms.
In 68 per cent of cases, preventative inhaled corticosteroids – such as Pulmicort or Fluticasone – were either not prescribed or underused.
Associate Professor Suphioglu said further high risk groups include those who have suffered from coronavirus during this year's COVID-19 pandemic.
"Any infection that impacts on our airways is going to make us vulnerable, and this includes COVID-recovered patients, especially since their respiratory infection and treatment may have also compromised their immune system," he said.
"People of Asian ethnicity are also more susceptible to thunderstorm asthma and we believe this is because allergic rhinitis is twice as common in this population compared to non-Asians."
Associate Professor Suphioglu said all seven previous thunderstorm asthma epidemics in Melbourne – in 1984, 1987, 1989, 2003, 2010, 2011 and 2016 – occurred in November, when ryegrass pollination was at its peak.
"During a thunderstorm asthma event, ryegrass pollen are sucked up into the clouds where they rupture, releasing tiny highly allergenic particles, which have the ability to penetrate deep within the lungs," Associate Professor Suphioglu explained.
"The subsequent strong downdrafts dump these particles onto the ground and are swept across over long distances by strong outflows, travelling from regional farming areas into towns and cities."
Associate Suphioglu said that now is the time for people to find out if they fit the risk categories and start a prevention and protection plan.
"I'm expecting a bad season for thunderstorm asthma this year, as Melbourne's wet winter and spring has created a big grass reservoir," Associate Professor Suphioglu said.
"As the weather heats up in November, this reservoir will quickly mature and release pollen, creating a huge risk for those susceptible to thunderstorm asthma.
"If you are a diagnosed asthmatic, have your Asthma Action Plan reviewed, ensure you're regularly taking any preventers as prescribed, and keep any prescribed reliever inhalers such as Ventolin close at hand. In fact, just like people with food allergies carry an EpiPen, I believe that hay fever suffers should consider carrying a Ventolin puffer and ensure they are backed up with their preventer medication if asthmatic.
"Hopefully, if people are well-prepared, we can reduce the amount of presentations to hospitals already under pressure from coronavirus."
Associate Professor Suphioglu also recommends keeping a close eye on the pollen counts each day via Deakin AIRwatch, a research facility established in 2012 for the benefit of Deakin's students, staff and neighbouring communities.
"AIRwatch is a network of two air sampling stations – one at Deakin's Waurn Ponds campus and the other at the Burwood campus," Associate Professor Suphioglu said.
"These stations are part of the Victorian Thunderstorm Asthma Pollen Surveillance (VicTAPs) network of eight samplers spread across Victoria and these samplers inform the VicEmergency's daily Thunderstorm Asthma Forecast from 1 October to 31 December each year.
"Our team takes samples daily from September to January with daily forecasts of the amount of grass pollen in the air and the likelihood of thunderstorm asthma both listed on the AIRwatch website. The forecasts cover a 20 to 50 kilometre radius of the campuses, so it's a great source of information for communities all over Melbourne."
Associate Professor Suphioglu's study has been published as "Epidemic thunderstorm asthma: lessons learned from the storm down-under" in The Journal of Allergy and Clinical Immunology: In Practice.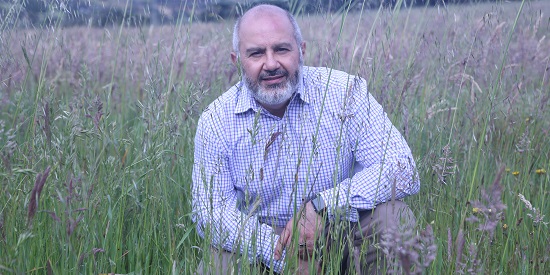 More like this
Media release
Faculty of Science Engineering and Built Environment, School of Life and Environmental Sciences