Deakin researchers use AI to speed up IOOF customer processes
Media release
11 September 2019
Deakin researchers have partnered with financial services provider IOOF to apply artificial intelligence (AI) to the company's in-house client administrative system – making processing times up to 400 times faster.
The project, led by Deakin University's Applied Artificial Intelligence Institute (A²I²), aims to streamline the handling of hundreds of email queries received by IOOF business centres each day.
Head of Translational Research and Development at A²I² Professor Rajesh Vasa said the new system would analyse incoming correspondence and assign each item to a work category where support teams were waiting to process the item and provide a customer response.
"Work requests come in from many different sources, including email, phone and text message, and staff have the task of manually identifying these for appropriate actioning," Professor Vasa said.
"The volume of requests and the repetitive nature of the work makes this an ideal job for a machine, but it is critical that the machine can read and understand the content and context of each work request.
"In this project we apply natural language processing (NLP) techniques while retaining and empowering customer service staff to do their jobs better," Professor Vasa said.
IOOF's Head of Platform Technology and Architecture, Damien O'Donnell, said his company was undergoing major changes to improve its customer focus and was continuously looking for opportunities where technology could help with those challenges.
"This is a significant game-changer for IOOF and we've been fortunate to have the opportunity to leverage Deakin's world class knowledge and expertise," Mr O'Donnell said.
"Manual work classification of incoming correspondence by a person takes, on average, two minutes per item.
"The AI solution takes around 300 milliseconds per item – so it can perform 400 classifications in that same period.
"Critically, the accuracy rate is more than 90 per cent across some of our highest volume demands," Mr O'Donnell said.
Professor Vasa said IOOF was one of the few organisations in Australia that had the state of the art engineering capabilities to effectively integrate and deploy cutting-edge AI components.
"IOOF had much of the underlying infrastructure in place that enabled us to rapidly identify, refine and test the solution," he said.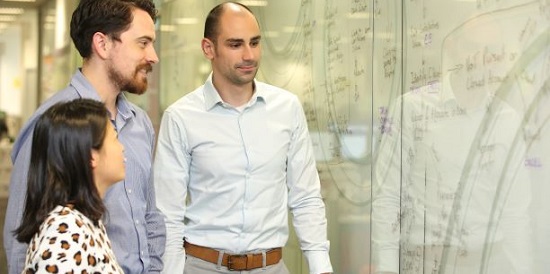 More like this
Media release
Faculty of Science Engineering and Built Environment
Applied Artificial Intelligence Institute
Designing smarter technologies