Deakin response to the coronavirus
Media release
28 January 2020
Deakin continues to review and monitor the coronavirus situation. Our FAQs are regularly updated as new information comes to hand.
Read our most up to date FAQs here
Statement from Chief Operating Officer Kean Selway on the coronavirus situation:
We acknowledge the concern and uncertainty in the Deakin community about the coronavirus. The safety and wellbeing of our community is top priority and we are doing everything possible to support our students and staff, both in Australia and overseas, during this difficult time.
We have a dedicated team coordinating Deakin's response to this global event and we are closely monitoring and responding to the latest advice from government and health authorities - including the announcement made by the Prime Minister on Saturday in relation to new travel restrictions.
The steps and decisions we are taking are in lock-step with the most recent advice from the State and Federal Departments of Health. We will continue to adjust our operations as necessary and are communicating regularly with the Deakin community.
In-line with advice from the State and Federal authorities, our upcoming graduation ceremonies, orientation activities and commencement of Trimester 1 will continue as planned.
Deakin is regularly updating a dedicated webpage with a range of Frequently Asked Questions (FAQs), including how to contact the University for support. Students, staff and the community can access this resource at https://wp.me/p4PgcV-agQ
How to stay up-to-date
Deakin has published a set of Frequently Asked Questions (FAQs) with advice and information for our community. The FAQs will be updated as more information becomes available: https://wp.me/p4PgcV-agQ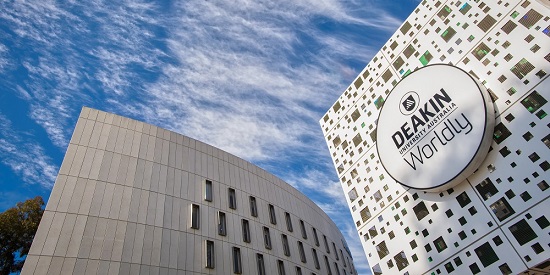 More like this
Media release