Deakin shows off new drone, VR and aerospace tech at Avalon Airshow
Media release
27 February 2023
Virtual jet pilots, next generation drones, and 3D printing technology for space will be just some of the cutting-edge technology on display from Deakin University at the Avalon 2023 Australian International Airshow this week.
Deakin Vice-Chancellor Professor Iain Martin said visitors to the Deakin stand can meet with the experts behind several pioneering projects and explore how innovative ideas become reality.
"The Airshow is a special opportunity to showcase our world-leading research and collaborative work with partners from a range of industries," Professor Martin said.
"At Deakin, we're focusing on where our ideas and innovation will make the biggest difference to communities.
"Future students will also have an opportunity to see how studying at Deakin can lead to an exciting career in research and gather information about what Deakin has to offer in science, engineering and other disciplines."
Visitors to the Deakin exhibition space will be able to participate in a world-first 'Virtual Production' experience, recording a video of themselves flying in the cockpit of a jet plane.
It's a sneak peek into Deakin's new partnership with Dreamscreen Australia, a virtual production studio that combines video game technology with traditional film production via highly advanced LED screens, at scales of over 20 meters wide.
It can simulate any environment imaginable and display it at scale, allowing actors and filmmakers to tell stories without the boundaries of where you can fly or what you can build on a soundstage. The virtual jet-pilot experience will enable Avalon Airshow visitors a glimpse into these capabilities.
Also at the Airshow, Deakin researchers will be showcasing their projects to develop:
Extended reality (XR) experiences to help with mental health and wellbeing on space missions
3-D printing capabilities to manufacture metal parts in space, potentially repurposing old satellites to build parts for orbiting space stations, a lunar habitat or even a waystation to Mars
Next generation drones that can transport fragile cargo safely and securely in all weather, opening up greater opportunities for drone delivery systems
Virtual reality (VR) training to help young drivers improve road safety around trucks
Robots that can work alongside humans in manufacturing
Eye tracking technology to improve night vision goggles and help increase safety for helicopter pilots
Event Details
Date: Tuesday 28 February 2023 to Sunday 5 March 2023
Location: Avalon Airport 80 Beach Road, Lara VIC 3212
Stand Location: Look for the Deakin stand just inside the entrance to Exhibition Hall 1
Media opportunities: Interview, photo and video opportunities are available with Deakin exhibitors throughout the event. Please liaise with the Deakin media contact.
Share this story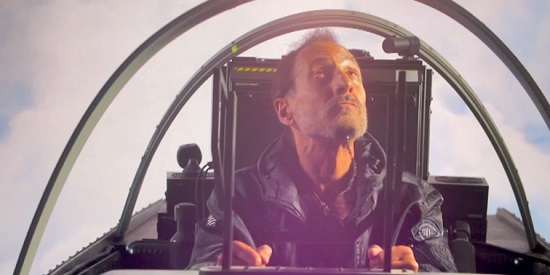 More like this
Media release
Faculty of Science Engineering and Built Environment, Faculty of Arts and Education, School of Engineering, School of Communication and Creative Arts
Institute for Frontier Materials (IFM), Institute for Intelligent Systems Research and Innovation (IISRI)