Deakin students receive Australia's best public university experience
Media release
13 March 2020
Tertiary students have rated Deakin as Australia's number one public university for the 'overall student experience'. This stretches the institution's run as the top Victorian university to a fourth consecutive year.
Deakin's number one position is confirmed through this week's release of the 2019 Student Experience Survey results for undergraduate students. Deakin has more than 63,000 students across its Victorian and Cloud campuses.
In 2019, 83.5 per cent of Deakin students rated their overall experience as 'good' or 'excellent' in the annual survey, part of the Australian Government Department of Education's Quality Indicators for Learning and Teaching (QILT). The Student Experience Survey asks university students for feedback on Overall Education Experience, Teaching Quality, Learning Resources, Student Support and Skills Development.
"This is another tremendous endorsement from students which reflects Deakin's student-centred approach to learning. It is evidence of Deakin's university-wide commitment to a high quality experience for all students from their initial exposure to the University through to graduation," Deakin Vice-Chancellor Professor Iain Martin said.
According to students, Deakin also rated impressively across several components of the Student Experience Survey, with satisfaction with Learning Resources of 91.2 per cent, satisfaction with Teaching Quality of 83.6 per cent, and satisfaction with Skills Development of 83.2 per cent.
The start of university life in 2020 began this week for thousands of school-leavers and other undergraduate students who are undertaking a range of courses throughout trimester one at Deakin campuses.
Deakin Deputy Vice-Chancellor Education Professor Liz Johnson said: "As trimester one begins, I'm pleased to advise that the Bachelor of Commerce is Deakin's most popular undergraduate course for 2020, followed by Nursing, and then our Bachelor of Arts. Our top 10 most popular courses for this year confirm the breadth and relevance of the University's strong course offerings and I wish all Deakin students every success."
Most popular Deakin University courses in 2020:
Bachelor of Commerce
Bachelor of Nursing
Bachelor of Arts
Bachelor of Exercise and Sport Science
Bachelor of Psychological Science
Bachelor of Business
Bachelor of Laws
Bachelor of Education (Primary)
Bachelor of Biomedical Science
Bachelor of Health Sciences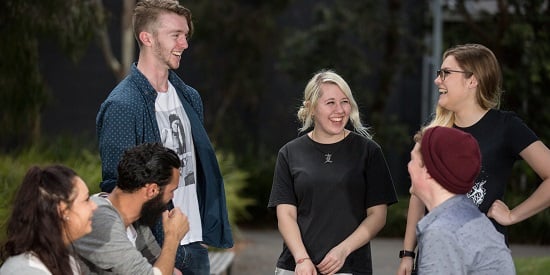 More like this
Media release
Deakin Business School, School of Nursing and Midwifery, Faculty of Arts and Education