Deakin to transform recycling and energy as Budget locks-in Trailblazer
Media release
26 October 2022
Deakin University has welcomed the Federal Government's 2022-23 Budget commitment to universities, including confirmed investment in the Trailblazer Universities Program.
Through Trailblazer, Deakin will establish the Recycling and Renewable Energy Commercialisation Hub (REACH), the largest recycling and clean energy advanced manufacturing ecosystem in Australia.
The $50 million in Federal Government funding for REACH will be matched with support from industry and university partners for a total project value of $380 million.
Deakin Vice-Chancellor Professor Iain Martin said the Budget investment in Trailblazer was vital recognition of the university as a national leader in research commercialisation and collaboration.
"The Budget announcements made by Treasurer Jim Chalmers are an important step in the right direction as the sector, government, and our partners approach those critical questions, challenges and issues in the development of a Universities Accord - most pressingly, how to craft a tertiary education sector fit and relevant to the needs and ambitions of Australia in the 21st century," Professor Martin said.
"The Trailblazer funding will enable Deakin to work with progressive, innovation-driven industry partners, leveraging enormous market opportunities for recycling and clean energy technologies to deliver carbon-neutral solutions.
"As a result, REACH will lead a sustainable manufacturing revolution, pushing the limits of technological innovation and driving solutions for a cleaner, greener future."
The initiative will drive significant innovation and job creation in Geelong, Western Victoria and beyond. The research-industry partnership is expected to generate more than $1.4 billion in revenue and 2,500 jobs in the next decade.
REACH builds on Deakin's end-to-end manufacturing capabilities in renewable energy and recycling and its thriving 'Future Economy' commercialisation ecosystem across its Waurn Ponds, Warrnambool and Burwood campuses, which includes:
ManuFutures - Australia's leading advanced manufacturing incubator/accelerator hub
Institute for Frontier Materials - a leading materials science research institute
Institute for Intelligent Systems Research and Innovation - leading research and development in robotics, haptics and human machine interfaces
Applied Artificial Intelligence Institute - leaders in transformational industry-focused AI
BatTRI-Hub - world-class battery technology research and translation hub, including energy storage commercialisation
Renewable Energy Microgrid - a 7.25 megawatt solar energy system and associated research centre
Hycel - one of Australia's first new hydrogen technology testing, manufacturing, optimising and training facilities
Carbon Nexus - carbon fibre and composite research facility
Circular Economy Initiative - focusing on energy materials, carbon fibre and composites, organics, and others
AquaFI Hub - state-of-the-art aquaculture research and innovation centre
Faculty of Science, Engineering and Built Environment - research expertise in renewable energy, recycling and manufacturing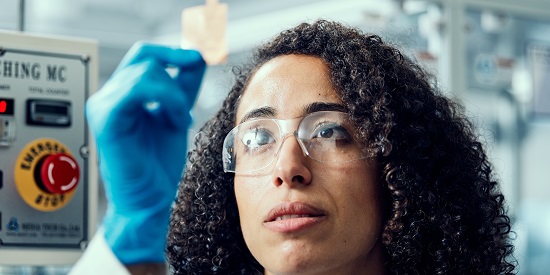 More like this
Media release
Faculty of Science Engineering and Built Environment
Applied Artificial Intelligence Institute, Institute for Frontier Materials (IFM), Institute for Intelligent Systems Research and Innovation (IISRI)
Creating smarter technologies, Enabling a sustainable world