Deakin trains the next generation of live sport broadcasters
Media release
30 August 2022
Deakin University is training the next generation of sport commentators using interactive technology that puts them in the hot seat.
And with AFL finals around the corner, Geelong's Zach Tuohy traded his footy guernsey for a shot behind the microphone when he stepped inside Deakin's simulated Play by Play commentary booth.
School of Communication and Creative Arts (SCCA) senior lecturer and Play by Play co-developer Dr Simon Wilmot said sport organisations in Australia faced unprecedented demand for live sport coverage.
Some media outlets were winding back their sport broadcasts just as streaming services and sport clubs ramped theirs up.
This created a need for more professional sport commentators, and he said Deakin's Play by Play was designed to give trainees the experience they needed in a safe learning environment.
"Aside from being a lot of fun, this technology is designed to fill a skills shortage that is fast becoming apparent in the sport broadcast sector," Dr Wilmot said.
"The trainee's performance is recorded using a camera and a microphone, and they are provided with feedback at the end of the session."
Having given Play by Play a go, Tuohy said commentating a match while teammate Isaac Smith watched on was "much harder than it looks".
"We had a bit of a chuckle as I tried to keep up with the game. There were a few times where I was just completely lost," Tuohy said.
"It definitely gave me a newfound respect for what our commentators do and how well they do it."
Deakin's Play by Play experience is based at the university's Waurn Ponds campus and was created by the Motion Lab within the Faculty of Arts and Education.
Users select a pre-recorded video to commentate a variety of sports including AFL, rugby, basketball, horse racing and cricket.
They can also select a difficulty level with or without subtitles and screen prompts.
Award-winning sport commentator Jason Bennett gives a rundown on what to do in a pre-recorded introductory video, including expert tips on how to commentate a live match.
The trainee then narrates the play-by-play action as they watch the game or race on a huge LED screen, with a camera recording their delivery and playing it back at the top right-hand corner of the display.
Deakin Sport Network director Professor David Shilbury said ex-players, untrained staff, local volunteers, and community callers were increasingly being propelled into commentator roles with little to no training.
"The broadcast industry for a long time has been shifting toward the use of freelance labour instead of training its next generation of sport commentators. This means the internships that once existed are no longer available," Professor Shilbury said.
"Major television networks will always have opportunities for sport commentators, and we've seen it is a popular career choice for professional athletes once they retire.
"But as more traditionally male dominated sport codes launch female leagues, and as professional and community clubs expand their online presence and use of streaming services, there are growing opportunities for anyone to become a live sport broadcaster. In fact, there's never been a better time to train as a live sport commentator."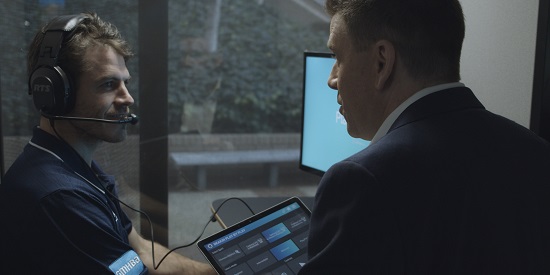 More like this
Media release
Faculty of Arts and Education, Faculty of Business and Law, School of Communication and Creative Arts, Deakin Business School