Deakin University announces first study into female footy injuries
Media release
07 March 2019
Record numbers of women and girls are playing Aussie rules football, prompting Deakin University researchers to launch a study designed to help experts prevent them getting injured while playing the game.
Professor Richard Page, a researcher in the Deakin School of Medicine and Chair of Orthopaedic Surgery at Barwon Health and St John of God Geelong Hospital, said the new study would investigate what types of injuries the female cohort playing the game were sustaining.
Professor Page said it was important to understand the frequency and type of injuries sustained by women and girls in order to implement injury reduction strategies and this would be the first study to investigate the issue specific to the game of AFL.
The Aussie Rules Football Injury Study is now inviting women and girls who were injured while playing footy and who present to a hospital emergency department in Geelong and south-western Victoria to participate.
"Female participation in Aussie rules is increasing and we need to know if there are different injuries sustained by girls compared to boys, and by women compared to men," Professor Page said.
"We need to really understand, not just guess, if there are different physiological factors leading to injury based on gender.
"There may be different and more effective paths for injury prevention and treatment between the genders, leading to better management, treatment and care.
"The study will also help us to understand the impact of the injury on the person's work or school life and return to sport."
The study – a partnership between Deakin University, the Barwon Centre for Orthopaedic Research and Education (B-CORE) and emergency departments in Geelong and south-west Victoria – is supported by the Australian Football League Research Board.
Recently released AFL figures show that 530,166 females played Australian rules football in 2018, up by 14.2 per cent, and making up about a third of participants.
Females presenting to emergency departments as a result of being injured playing AFL will be invited to answer a questionnaire six to 10 weeks after their injury, for the study which runs until December.
People who would like more information about the study, can contact Dr Stephen Gill at the Barwon Centre for Orthopaedic Research and Education (B-CORE) at St John of God Hospital Geelong on 03 5215 0902.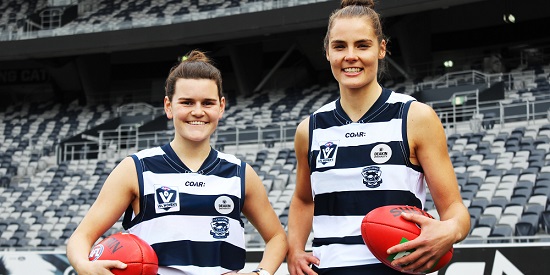 More like this
Media release
Faculty of Health, School of Medicine