Deakin cements reputation as world leader in sport research and education
Media release
13 December 2022
Deakin University has cemented its reputation as the global leader in sport research and education after being ranked #1 in the world for a second year in a row.
The University's School of Exercise and Nutrition Sciences topped the 2022 Global Ranking of Sport Science Schools and Departments – marking the fourth year it has topped the list since 2016.
Deakin Vice-Chancellor Professor Iain Martin said Deakin retained its grip on first position from last year, demonstrating the school's sustained commitment to excellence.
"Our hardworking researchers and educators within the School of Exercise and Nutrition Sciences strive to exceed expectations and produce ground-breaking results in everything that they do," Professor Martin said.
"Our staff and their support teams are to be congratulated for their passion and commitment, which is so clearly demonstrated by this result."
ShanghaiRanking's esteemed ranking reviews the performance of more than 300 universities with sport-related units.
Education providers are assessed on the number of papers published in the top 25 per cent of journals worldwide and how often their work is cited, among other factors.
Head of School for the School of Exercise and Nutrition Sciences Professor Brad Aisbett said Deakin's research was driven by the need to improve nutrition and physical activity for health and human performance.
From the elite sport precinct at the University's Waurn Ponds campus to the high-impact research produced by academics within the school's Institute for Physical Activity and Nutrition (IPAN) and the Centre for Sport Research (CSR), he said the University set the bar for sport-related research and management globally.
"Our focus is on developing world-class strategies to support good health and athletic achievement while giving our students the best footing to be the top of-their-field in what they do," Professor Aisbett said.
"Any student currently studying or considering studying within our School of Exercise and Nutrition Sciences can do so safe in the knowledge they are learning from the world's best."
Deputy Vice-Chancellor Research and Alfred Deakin Professor Julie Owens said Deakin's strong research capability across our institutes, centres, schools and their community and health industry partnerships meant our academic researchers and key stakeholders actively shaped sport policy and research to lead the field.
"It is truly a fantastic achievement to again be ranked number one in the world for our sport science," Professor Owens said.
"Deakin has a hard-won reputation for being the best and we are proud to set the agenda for research and education occurring in this space."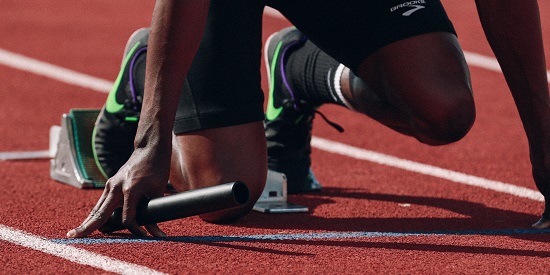 More like this
Media release
School of Exercise and Nutrition Sciences