Deakin University lands crucial Australian War College partnership
Media release
20 August 2021
Deakin University has been awarded a significant Australian War College contract to provide academic and support services to the Australian Defence Force, Public Servants and international military students.
From January 2023, Deakin will commence as the sole Australian university providing academic services to the Australian War College, including its two flagship courses: the Australian Command and Staff Course and the Defence and Strategic Studies Course.
Strengthening a partnership that first began in 2006, Deakin will maintain a dedicated academic and professional support team at the Australian War College, leveraging Deakin's expertise in professional military education, learning design and research skills.
The Commander of the Australian Defence College, Major General Mick Ryan, joined Deakin Vice-Chancellor Professor Iain Martin yesterday for the virtual contract signing.
Professor Martin said Deakin was proud to continue providing world-leading education to the Australian War College and Department of Defence's future workforce.
"Deakin is extremely well placed to provide strategic programs and expertise to strengthen Australia's sovereign capabilities," Professor Martin said.
"This contract will enable us to build on our success in delivering projects that have contributed to the capacity of Australia's Defence and National Security organisations.
"We are particularly proud of our history of partnering with the Australian War College to develop innovative and technology-enhanced approaches to learning, and we look forward to expanding this element of our relationship.
"It is a privilege to partner with the Australian War College to deliver programs that will promote the intellectual capacity of leaders in Defence and the national security community. Strong leadership, enhanced by the highest quality in further education and training, are vital ingredients for our nation's future success and security."
Through its focus on developing the intellectual capabilities of operational and strategic leaders with Defence, the Australian War college provides a key contribution to the Department of Defence's 2016 White Paper – its ten year plan for Australia's defence – and the 2020 Strategic Update and Force Structure Plan.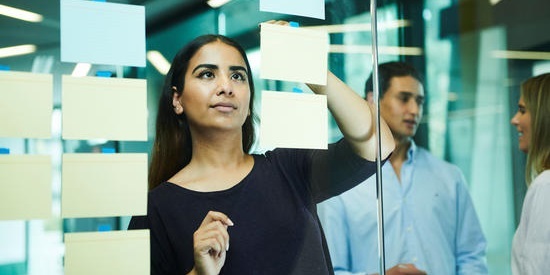 More like this
Media release
Faculty of Arts and Education, Faculty of Science Engineering and Built Environment, Faculty of Health, Faculty of Business and Law
Defence