Deakin welcomes new Institute for Healthcare Transformation
Media release
04 August 2017
Deakin University today announced the establishment of the Institute for Healthcare Transformation, the university's fifth research institute.
The outward-facing collaborative initiative will leverage Deakin's research strengths in health, building the scale and scope to support world-class health systems research, eHealth and health innovation.
Deakin's Deputy Vice-Chancellor (Research) Peter Hodgson said the Institute would deliver cutting-edge health systems research, positioning Deakin as an international leader in healthcare reform.

"Deakin is well placed to play a significant role in major reforms likely to affect healthcare over the next decade, as the sector seeks to address the high burden of chronic disease in our ageing population by optimising outcomes, reducing costs and maintaining equity," Professor Hodgson said.
"By connecting leading researchers in health with experts in information technology, data analytics, engineering, environmental studies, and economics, we can design innovative solutions to solve our most pressing global health challenges.

"The Institute will partner with government, NGOs, industry and the community sector to further enhance the impacts of our research."

The Institute will draw on the core expertise of two of Deakin's Strategic Research Centres in the Faculty of Health - the Centre for Population Health Research (CPHR) and the Centre for Quality and Patient Safety (QPS).

It will also align with Deakin's Faculty of Science, Engineering and the Built Environment, as well as the newly-announced ARC Research Hub for Digital Enhanced Living that will be based at Deakin.
Rebecca Bartel has joined Deakin as Executive Lead of the new Institute, after several years as Executive Director of the Australian Centre for Healthcare Research (ACHR).
"I'm very impressed by the talent at Deakin University. This new Institute will provide an exciting and unique opportunity to harness that talent, drawing experts from diverse disciplines to tackle the complex and challenging issues plaguing healthcare," Ms Bartel said.
Deakin's Faculty of Health is in the process of appointing a Director for the Institute.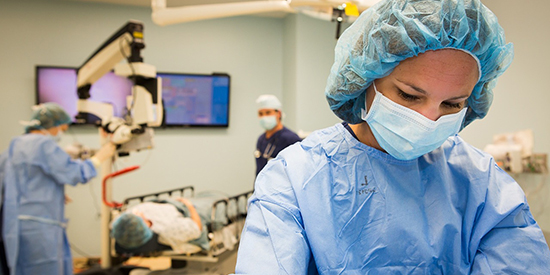 More like this
Media release
Faculty of Health