Deakin's Maria Forsyth wins Victoria's highest scientific honour
Media release
30 October 2017
Alfred Deakin Professor and Australian Laureate Fellow Maria Forsyth has been presented with Victoria's highest scientific honour, receiving the 2017 Victoria Prize for Science and Innovation - Physical Sciences.
Professor Forsyth, who is Director of the Battery Technology Research and Innovation Hub (BatTRI-Hub) through Deakin's Institute of Frontier Materials and CSIRO, was awarded the prestigious $50,000 prize for her ground-breaking research in electrochemical sciences.
Her decades of internationally-recognised research is enabling the next generation of safer and higher energy density battery technologies, and has included her discovery of the ion conductive properties of organic ionic plastic crystals in the late 1990s in collaboration with Monash University's Professor Doug MacFarlane.
In accepting the award, Professor Forsyth thanked her network of colleagues and friends for their years of support.
"I'm absolutely overwhelmed and honoured to receive this award, and I'm very proud of my team of collaborators," she said.
"Science is not a solitary endeavour - it's something that takes a whole network of people to achieve, and it's full of collaborations and teamwork.
"In my case I have a fantastic team of young researchers, and the work we've been doing here in Victoria is leading the world in the lithium metal space."
The 2017 Victoria Prize for Science and Innovation was presented last week in partnership between the State Government and veski, a funding body launched in 2004 to support Victorian scientific innovation.
Deakin Deputy Vice-Chancellor Research Professor Peter Hodgson congratulated Professor Forsyth on her achievements, and said he was "extremely proud of Professor Forsyth's tremendous contribution".
"This is the State's most prestigious science award - it celebrates leadership, determination and creativity, and is awarded to outstanding science leaders," Professor Hodgson said.
"It is a tremendous accolade for Professor Forsyth and acknowledges her pioneering work in developing advanced electrolyte materials for electrochemical devices.
"It also reflects her many spectacular achievements as a research leader and mentor of influence and vision, and her position as an outstanding role model for women in science."
Professor Forsyth is an Australian Academy of Science Fellow, Associate Director of IFM and Chair of Electromaterials and Corrosion Science at Deakin.
She is Director of BatTRI-Hub, as well as Associate Director of the ARC Centre of Excellence for Electromaterials Science (ACES).
Institute for Frontier Materials Research Fellow Dr Ludovic Dumée was also recognised at the veski awards, receiving both an $18,000 Victorian Fellowship and an Australian French Association for Science and Technology award of $3500.
Dr Dumée specialises in separation technologies developing smart and reactive membrane materials to prevent water pollution from industrial waste effluents generated in the textile, food and metallurgy industries.
As part of his Fellowship, Dr Dumée will spend three months in France, further developing his skills in 2D nanomaterials design and control by Atomic Layer Deposition - an emerging technique to generate ultra-thin separation materials.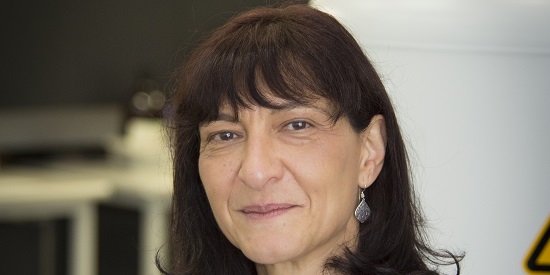 More like this
Media release
Institute for Frontier Materials (IFM)