Deakin's new centres supercharge environment and sustainability research
Media release
19 December 2022
Deakin University is investing in research to drive environmental and economic sustainability, with the establishment of two new Strategic Research and Innovation Centres (SRIC), the Centre for Marine Science and the Centre for Sustainable Bioproducts.
The two new centres will strengthen Deakin's aims to deliver high-impact research that enables a sustainable world, creates smarter technologies and advances a strong economy.
Deputy Vice-Chancellor (Research) Alfred Deakin Professor Julie Owens said Deakin was investing more money than ever before to develop science-backed solutions that addressed the big problems facing communities around the world.
"At Deakin we are helping to develop the skills and technologies required to underpin a sustainable economic future," Professor Owens said.
"These new centres will drive important research, training our next generation of science superstars and delivering real-world impact."
The Centre for Marine Science (CMS) will be led by Professor John Donald and build on Deakin's growing leadership in science around marine climate change, sustainable food security, biodiversity conservation, social‐ecological health, and the 'blue economy'.
"The blue economy is projected to rise to $100 billion per annum in Australia by 2025. The Centre for Marine Science will develop understanding about how we can best use coastal resources, as well as effectively conserve and manage marine ecosystems," Professor Donald said.
"The centre will position Deakin as global leaders in marine science, aquaculture and fisheries research."
CMS will include Deakin's highly successful Blue Carbon Lab, which offers innovative research solutions for helping to mitigate climate change through aquatic environments.
Several researchers will be based at the Deakin Queenscliff Marine Science Centre, recently upgraded with new state of the art aquarium facilities, a high-performance computing laboratory and an environmental physiology laboratory for testing climate change scenarios. A project supported by the Victorian Government's Higher Education State Investment Fund (VHESIF).
The Centre for Sustainable Bioproducts (CSB) will be led by Alfred Deakin Professor Colin Barrow and will deliver advanced manufacturing solutions for the conversion of organic waste into sustainable high value bioproducts.
"This new centre will further leverage Deakin's strengths working with industry on research and development in the areas of advanced manufacturing and the circular economy," Professor Barrow said.
"Future projects include developing bioplastics from agricultural and marine waste and creating a nutritional supplement from winery waste."
CSB researchers will have access to the new Deakin BioFactory at Waurn Ponds, a one-stop-shop for technology development for handling food waste, agricultural waste and marine by-products. The facility, funded in part through VHESIF, explores how these renewable materials can be used to develop a range of valuable products within a single biorefinery.
The centre's researchers will also connect into Deakin's new Recycling and Clean Energy Commercialisation Hub (REACH), Australia's largest recycling and clean energy advanced manufacturing ecosystem. Backed by funding from the Federal Government's inaugural Trailblazer Universities Program.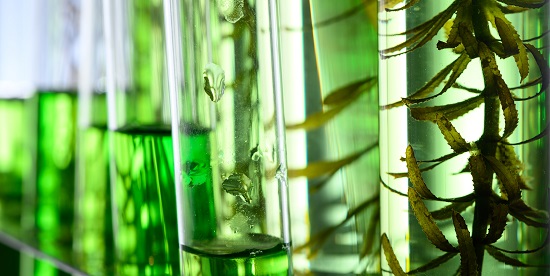 More like this
Media release
Faculty of Science Engineering and Built Environment, School of Life and Environmental Sciences, School of Engineering
Enabling a sustainable world, Advancing society, culture and the economy, Creating smarter technologies