Deakin's new heart and mind research group set to have an impact
Media release
28 June 2019
A new Deakin University research group will focus on the connections between the heart and mind, including novel studies investigating the connection between depression and heart attacks.
The position is supported by funding from the Wilson Foundation, andThe new Heart and Mind Research Group, which will also look at how intermittent fasting can improve heart health and mood, will form part of Deakin's ground-breaking Centre for Innovation in Mental and Physical Health and Clinical Treatment (IMPACT). The Centre is a collaboration with Barwon Health in Geelong, and the new group will be supported by funding from the Heart Foundation.
Group leader Associate Professor Adrienne O'Neil said common mental health disorders - including depression and anxiety - were lesser known risk factors for heart disease, especially for women.
At last week's national roundtable on women and heart disease in Sydney, hosted by the George Institute of Public Health and National Heart Foundation, Associate Professor O'Neil presented her work showing depression can double the risk of heart attack in women.
"Women are more likely to have depression than men, and cardiovascular disease is this country's number one killer for women and men, so it's critical we further investigate this relationship," she said.
"Last week, a new national report found that while great reductions have been made in the number of Australians having cardiovascular events, such as strokes and heart attacks, there's been an unexpected rise in young and middle aged women. That increase is striking.
"Women share commonly-tested cardiac risk-factors like cholesterol and blood pressure with men, but also have some unique indicators, like pregnancy related complications.
"They are also typically unaware their experiences of depression or anxiety could put them at greater risk of cardiac disease."
Associate Professor O'Neil said that meant mental health checks could be an important way to identify heart attack risk in women.
"Earlier this year Medicare started funding GP heart health checks for those over 45, or 35 for Indigenous Australians, so one thing I'm keen to investigate is convenient ways to include depression screening in those routine risk assessments," she said.
"These screenings are also a good opportunity for women who have other female-specific risk factors like polycystic ovary syndrome and pregnancy."
Another of Associate Professor O'Neil's initial projects will look at the effect intermittent fasting can have on heart failure and mood.
"Experiments in mice models have shown it can have a positive effect, and that's very exciting because heart failure is something that can't necessarily be cured," she said.
As part of her trial, Associate Professor O'Neil will recruit Geelong residents who have experienced heart failure and then monitor their diet, more than halving calories every second day for three months.
"We'll then look at effects on mood, weight, quality of life and heart function," she said.
Associate Professor O'Neil's role will also see her stepping in as the new deputy director of the Food & Mood Centre, also based at IMPACT, supporting founding director Professor Felice Jacka to grow the pioneering nutritional psychiatry research centre.
The position will see Associate Professor O'Neil applying her learnings from the world of heart health to further expand the impact of the Food & Mood Centre.
"I'll be applying everything I've learnt from 15 years of conducting lifestyle-based interventions in chronic disease, such as cardiac rehabilitation after a heart attack, to psychiatry where lifestyle approaches are still fairly novel," she said.
"So that will be looking at ways we can improve the effective delivery of interventions that support medication, things like diet, behaviour, physical activity, sleep and stress management."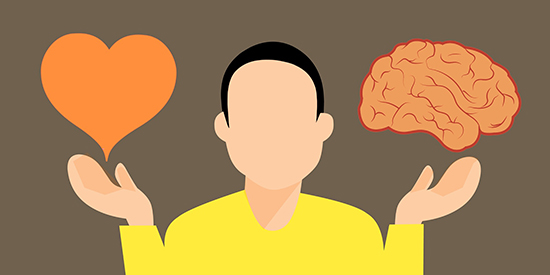 More like this
Media release
Faculty of Health, School of Medicine
Innovation in Mental Physical and Clinical Treatment (IMPACT)