Disadvantaged groups felt better about themselves in 2020
Media release
16 June 2022
As the nation battled the uncertainty of COVID-19 and the first wave of pandemic restrictions, new research reveals a surprising upside to the challenges of 2020: people from disadvantaged groups reported higher than usual levels of personal wellbeing.
The Australian Unity Wellbeing Index found subjective wellbeing rose markedly among groups that normally report rates well below the national average, including people who are unemployed, those living in low-income households or with high mental distress, and single parents.
Lead researcher, Dr Kate Lycett, from Deakin University's School of Psychology, said the most likely explanation for the upsurge in wellbeing among these groups was the added financial help provided by COVID-19 support schemes, such as JobKeeper and JobSeeker.
"These supports gave people extra financial resources, lifting many out of poverty and, at the same time, appear to have boosted overall feelings of wellbeing," Dr Lycett said.
"We know that having enough money, connection with others and a sense of purpose are key to having a strong sense of wellbeing.
"Notably, when these supports were largely withdrawn by May 2021, we saw a subsequent drop in feelings of subjective wellbeing among these groups to levels similar to pre-pandemic, or lower."
Every year since 2001, the Australian Unity Wellbeing Index has asked 2,000 Australians across the country to rate their satisfaction with life across seven key life areas: standard of living, relationships, purpose in life, community connectedness, safety, health and future security.
These annual results provide a remarkably reliable measure of subjective wellbeing. As a percentage point, average subjective wellbeing has remained at around 75, varying within only a couple of points over the years.
"Despite a high and relatively stable national average, year in, year out, disadvantaged groups are easy to spot in our surveys by their abnormally low subjective wellbeing," Dr Lycett said.
"This is especially the case for people who are unemployed or living on a household income of less than $30,000. Subjective wellbeing for people in these groups is usually well below the national average.
"But something unique happened in 2020. For instance, for people who were unemployed, subjective wellbeing rose nine percentage points from 2019.
"This boost in wellbeing was also seen among those in low-income households, those with high levels of mental distress (e.g., anxiety) and single parents.
"Subjective wellbeing among disadvantaged groups did not reach the population average of 75, but it was clear that something significant had happened to lighten their load: in 2020 the JobSeeker payment doubled from $500 to $1100 a fortnight.
"For those struggling to pay for necessities such as rent and food, this would have been a huge relief.
""By May 2021, wellbeing measures among those who were unemployed fell again. This was around the time that many of the COVID-19 financial supports ended. For example, JobSeeker payments were cut back to well below the poverty line again.
"Higher levels of subjective wellbeing not only make for happier and healthier people, but also help drive economic progress by increasing productivity and allowing more people to fully participate in society.
"This is why countries around the world are incorporating measures of subjective wellbeing into their budgets and policy frameworks, with a strong focus on improving the wellbeing of disadvantaged groups. After all, improving people's wellbeing is a key marker of social progress.
"We call on governments to look beyond traditional metrics such as GDP and national averages towards a wellbeing framework that considers how people in society are feeling, particularly our most vulnerable," Dr Lycett said.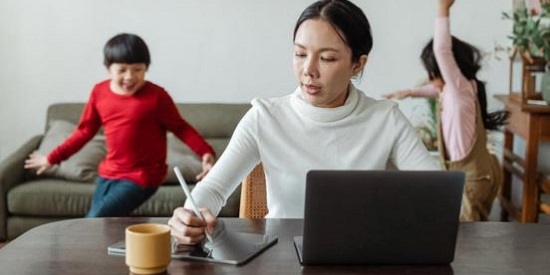 More like this
Media release
Faculty of Health, School of Psychology
Centre for Social and Early Emotional Development (SEED)