Experts raise concerns about institutions blocking access to assisted dying
Media release
31 May 2022
Voluntary assisted dying is now lawful in all Australian states. Yet Deakin University academics have raised concerns about some residential institutions, such as hospices and aged care facilities, obstructing access.
Deakin Law School Associate Professor Neera Bhatia, an expert in health law, said that as voluntary assisted dying is implemented across the country, institutions blocking access to it will likely become more of an issue due to legal ambiguities.
"While voluntary assisted dying legislation recognises the right of individual doctors to conscientiously object to it, the law is generally silent on the rights of institutions to do so," she said.
The institution where someone lives has no legislated role in voluntary assisted dying, but Associate Professor Bhatia said it can refuse access in various ways, including:
restricting staff in responding to a discussion that a resident initiates about voluntary assisted dying
refusing access to health professionals to facilitate it, and
requiring people who wish to pursue the option to leave the facility.
Associate Professor Bhatia and her research colleague Associate Professor Charlie Corke, an intensive care specialist at Deakin Medical School and Deputy Chair of the Victorian Voluntary Assisted Dying Review Board, have been made aware of several circumstances where this has already occurred in Victoria.
The pair said there were three important ways the issue needed to be addressed as voluntary assisted dying laws came into effect in other states.
"Institutions need to be up-front about their voluntary assisted dying policy, institutions need to consult with their staff and stakeholders on this policy, and laws need to be improved," Associate Professor Corke said.
"Patients and families should know if the institution will obstruct a future request for voluntary assisted dying so they can factor that into deciding on an institution in the first place.
"Institutions should consult their staff about their policy to allow them to make early informed choices on whether that institution is the right place for them. A blanket policy to refuse dying patients access to voluntary assisted dying might place staff in a difficult position."
Research shows that healthcare workers are broadly supportive of access to voluntary assisted dying. For instance, in a survey of attitudes to voluntary assisted dying in a large public hospital published last year, 88 per cent of staff supported it becoming lawful. In a 2021 survey by National Seniors Australia, more than 85 per cent of seniors agreed it should be available.
Associate Professor Bhatia said future legislation should define the extent of an institution's ability to obstruct a resident's right to access voluntary assisted dying.
"There should be safeguards in place, including the ability for individuals to be referred in sufficient time to another institution should they wish to access voluntary assisted dying. There should also be consideration for a longstanding resident who does not want to be moved to be able to stay in the institution and to proceed with their wish, without requiring the involvement of the institution," she said.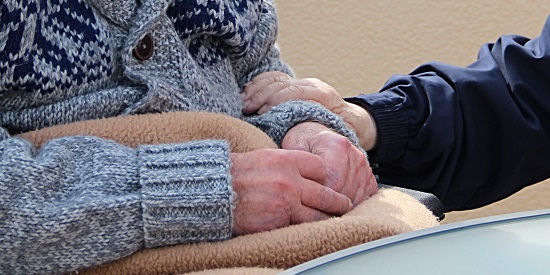 More like this
Media release
Deakin Law School, Faculty of Business and Law, School of Medicine