First-of-its-kind trial to explore gut health link to Parkinson's disease
Media release
06 March 2020
New research has pinpointed the type of gut bacteria linked to Parkinson's disease progression and found the amount of this bacteria is an important signal of the neurodegenerative disorder.
Researchers from Deakin University's Institute for Physical Activity and Nutrition (IPAN) are now starting a first-of-its-kind in Australia trial to investigate how this gut bacteria might differ in people with Parkinson's disease compared to a healthy ageing group.
They hope to build evidence of a clear connection between gut health and Parkinson's disease and then determine an appropriate intervention to help prevent the disease.
The systematic review – recently published in the journal Neuroscience and Biobehavioural Reviews – reviewed 13 international trials investigating gut microbiota in more than 900 people with Parkinson's disease.
Lead author, Deakin PhD candidate Nathan Nuzum, said nine of these studies showed those with Parkinson's disease had less butyrate producing gut bacteria compared to healthy older adults.
"This type of bacteria prevents leaky gut and protects the gut from inflammation, which can also protect the brain from inflammation, via the pathway of the gut-brain axis," Mr Nuzum said.
It is believed that a bug entering the stomach triggers a chain of events that eventually leads to damage in regions of the brain where Parkinson's disease originates. This hypothesis has driven significant interest in how gut health is involved in this neurological condition.
Some initial studies have observed gut microbiota differences between those with and without Parkinson's disease, but each have been different in approach and haven't built conclusive evidence to point to a concrete pathway.
The IPAN trial will recruit 50 older people with Parkinson's disease, looking at diet, physical activity and gut bacteria, as well as tracking their brain activation in thinking and memory tests.
IPAN trial supervisor Dr Helen Macpherson, an NHMRC-ARC Dementia Research Fellow, said the data would be compared with that from a similar number of healthy older adults, and healthy young people.
"What we want to be able to establish clearly is that these differences in gut bacteria exist in people with Parkinson's disease compared to those in a normally ageing group, irrespective of diet or lifestyle differences," Dr Macpherson said.
"None of the previous studies we analysed looked at detailed cognitive behavioural outcomes like thinking and memory skills, and none adequately considered lifestyle differences. This raises questions we hope to start answering with our new trial.
"These previous findings have given us a starting point. We now know what direction to head in regards to the type of bacteria we're looking for."
The trial is open to people aged over 50 with or without a Parkinson's disease diagnosis. Potential participants will be required for a single 2.5 hour consultation at Deakin University in Burwood or Geelong. For information contact gutstudy@deakin.edu.au or call 03 9246 8702.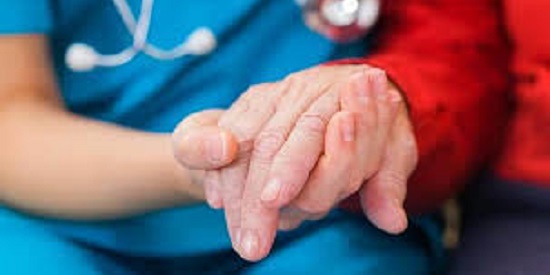 More like this
Media release
Faculty of Health
Institute for Physical Activity and Nutrition (IPAN)