Free innovation sessions for SMEs to adapt and thrive post-COVID
Media release
18 February 2022
Deakin University's new Digital Futures Hub this week launched free 'Lunch & Learn' and masterclass events to help Victoria's Small to Medium Enterprises (SMEs) adapt and thrive post-COVID.
Four free Lunch & Learn sessions will be held virtually from mid-March to May to equip business owners with ideas and information to help them consider new operating models, deal with change and find new markets.
Participants will have the opportunity to join a free Innovation Masterclass on Friday 25 March at Deakin's Burwood Campus to focus on intensive, creative problem-solving to redefine their business.
Dr Gjoko Muratovski, who is leading the new Deakin Digital Futures Hub, said Deakin was known for its strong connections with business and industry. The Hub's suite of support programs was offering new ways of thinking about growth and innovation to help struggling SMEs in Melbourne and regional Victoria.
"These businesses have been impacted by forced closures, loss of revenue, dealing with new technology and a furloughed workforce," Dr Muratovski said.

"We are keen to provide them with strategies that will help accelerate innovation, adaption and transformation. These sessions will assist SMEs with future-proofing their business."

The $6.4m Digital Futures Hub at Burwood campus includes a $2m contribution from the Victorian Government via the Victoria Higher Education State Investment Fund.
Session details:
Deakin Digital Futures Hub Lunch & Learn virtual sessions
24 March, 7 April, 28 April and 12 May from 12noon to 2pm (online)
Topics will include personal resilience, employee engagement, change and ambiguity.
Deakin Digital Futures Hub Innovation Masterclass
Friday 25 March from 10am until 4pm, Deakin University Burwood Campus
This hands-on event will offer creative problem solving to help SMEs redefine their business in post-COVID climate.
Attendance is free for all events. Bookings are essential.
Online registration form – or for more information visit Deakin University | Digital Futures Hub
Share this story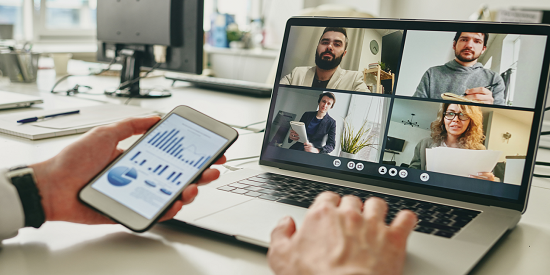 More like this
Media release
Deakin Business School
Business and economics