Get off your phone! Deakin researcher studies teen reading habits
Media release
07 November 2019
In an era of growing reliance on information from digital media sources, a Deakin researcher has begun the most comprehensive study of adolescent reading habits ever undertaken in Australia.
Associate Professor Leonie Rutherford from Deakin's School of Communication and Creative Arts said the Australian Research Council funded project would explore the digital practices of young Australians and how this affects their ability to find a good book to read.
"By investigating young people's preferences, their everyday practices, and the diverse pathways that influence their choices, we hope this study will help school and library educators address the decline in recreational reading during adolescence," Associate Professor Rutherford said.
"In a contemporary media-scape, where streaming, gaming and social media compete for our attention, how do we encourage young people to read more? Is reading still important in the era of YouTube and Instagram?
"We know regular reading of long form prose is linked to better results at school and getting a better job later in life, but recreational reading has other benefits.
"Reading fiction has been linked to important citizenship competencies, such as empathy and understanding of the perspectives of others. Studies also show that readers have enhanced brain connectivity, sleep better, and exhibit lower stress levels.
"But today's teens are busy people, both socially and educationally, and reading for pleasure and visiting libraries declines markedly in the teenage years.
"This decline threatens the social benefits of reading and the ability of library professionals to offer literacy education to their young clients, but also the sustainability of Australia's book industries who depend on the renewal of readers."
Associate Professor Rutherford said her team's previous research found young people read less because they have difficulty finding 'a good read'.
"Book selection requires the ability to sift through a vast range of information and choices to find a book that makes pleasurable reading and this is more challenging in the digital environment young people now inhabit," she said.
"Digital technologies and peer to peer connectivity now work as an interdependent system connecting young audiences with content and, via social media, new cultural influences. Traditional cultural mediators, such as teachers, youth librarians, publishers and booksellers are not a significant presence in these social media spaces.
"Our aim is to better understand how this new digital landscape can provide communities, platforms, networks or infrastructures that help them find books they want to read."
Working with partners from the book, library and education industries, Associate Professor Rutherford said the project's findings would develop evidence-based policies around library provision in the digital era, as well as publishing and book-selling for the young adult market.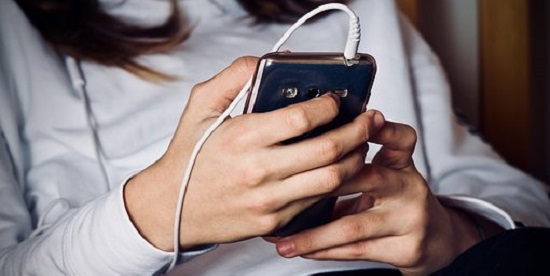 More like this
Media release
Faculty of Arts and Education, School of Communication and Creative Arts