Godwin Bradbeer: Stigma and Enigma on show at Deakin Art Gallery
Media release
03 March 2017
Deakin University Art Gallery's next exhibition for 2017 surveys the work of Melbourne-based artist Godwin Bradbeer.
Godwin Bradbeer: Stigma and Enigma will showcase works from Bradbeer's career, spanning over four decades, and will include more than 20 large and rarely-seen works from his distinguished oeuvre.
The exhibition includes monumental drawings on paper, artist books, wall drawings and chalk on blackboard artworks.
Exhibition curator James Lynch said the New Zealand-born artist could be described as a living treasure: Bradbeer moved to Melbourne in the 1950's where he has since lived and worked. Bradbeer grew up in outer northern suburbs of Broadmeadows; this milieu, a religious environment of his upbringing and an era of rock 'n roll have forever influenced his art making.
"Bradbeer is an artist who is vitally engaged with contemporary culture, yet his career also bridges some of the many gaps of Australian art history," Mr Lynch said.
"In the late 1960's Bradbeer held important exhibitions at history making galleries such as Strines, the Argus gallery and Brummell's - places which would come to define culture in Melbourne at that time.
"Through his remarkable practise and as a highly influential lecturer, Bradbeer has been a valuable contributor to the Melbourne visual culture.
"Bradbeer began his career first as a photographer and has gone on to become one of Australia's leading draftsmen, specialising in drawing the figure. But his works go much further than just depicting the body.
"Bradbeer often reworks his drawings over several years. In the process, his figures become more like heroic statues or classical ruins and the surfaces are elaborately marked and scored through passage of time. Bradbeer's artistic research mediates on the archaic and archaeological, ideas of mortality and transformation."

Deakin University Art Gallery Manager Leanne Willis said it was an honour to be presenting an exhibition by Godwin Bradbeer, which was part of an annual series of survey exhibitions by established Australian artists.
"Deakin University has a long relationship with Bradbeer since he first exhibited here in 2007 and the University also has two of his outstanding works in its collection, so it seems fitting that we are the venue to present a survey of his work," she said.
The exhibition will be accompanied by a 44 page full colour catalogue with essays by Mr Lynch and Associate Professor Ken Wach from The University of Melbourne.
Bradbeer has exhibited widely throughout Australia and internationally. In 1998 he was the winner of the Dobell Prize for Drawing at the Art Gallery of New South Wales. His work is included in numerous major public collections including the National Gallery of Australia, the National Gallery of Victoria, Art Gallery of South Australia, Parliament House Art Collection, Gongju Art Museum, Korean Art Institute, Sangmyung University Collection, Broadfoot Collection New York and the University of Western Carolina, amongst many other private and public collections.
In 2017 Bradbeer is the subject of a major publication by Janet Mackenzie for Thames and Hudson, Australia. He is represented by James Makin Gallery, Melbourne.
Godwin Bradbeer: Stigma and Enigma will be open from 8 March to 13 April at the Deakin University Art Gallery, building FA, Melbourne Burwood Campus, 221 Burwood Highway, Burwood. The gallery is open Tuesday to Friday between 10am and 4pm. Entry is free.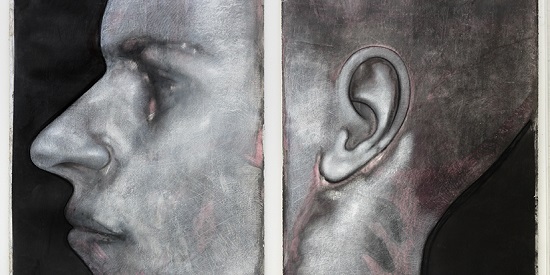 More like this
Media release