Grow your manufacturing and design ideas with a $10,000 voucher from Deakin
Media release
12 April 2022
Deakin University is looking for entrepreneurs, start-ups or young businesses with great manufacturing and design ideas to join its inaugural Ignite program and be the next Victorian business success story.
The free 12-week workshop and mentoring program will support participants to fast track their business idea, from concept through to a commercial advanced manufacturing pathway, with all initial participants qualifying for a Deakin voucher of up to $10,000 of services to help their business succeed.
Kicking off from 18 May 2022, the program will run for one day per week (for 12 weeks) from the multi-million-dollar ManuFutures facility at Deakin's Waurn Ponds campus in Geelong.
The program will be led by Mark Curnow, Director Regional Manufacturing, Deakin Innovations, and supported by an expert team with a proven track record in incubating start-ups.
Mr Curnow said that the Ignite program was unparalleled in that it provided access to Deakin's research expertise, industry connections, technology and multi-million-dollar facilities to build and accelerate the next generation of manufacturing successes. The $10,000 Deakin voucher program was also unique: a contribution that participants could use to access Deakin services and materials, such as a 3D experience platform and other prototyping services, to support their ideas.
"The Ignite program has the potential to become the best advanced manufacturing accelerator program in the market: it's the doorway to the whole of Deakin University, connecting businesses to a robust network of mentors, academics and researchers and our growing industry network," Mr Curnow said.
The Ignite program will be based at ManuFutures - Australia's largest advanced manufacturing innovation hub, which has been a significant and growing part of Deakin's success since its establishment in 2018.
ManuFutures has helped to create over $1 billion in company value, hosting over 500 student placements and creating over 120 direct new jobs.
A $20 million co-contribution from Deakin University and the Victorian Government, under the Victorian Higher Education Investment Fund, will see the already successful facility double in size, with the expansion due for completion in mid-2022.
To learn more or apply for the program visit:
https://www.deakin.edu.au/manufutures-ignite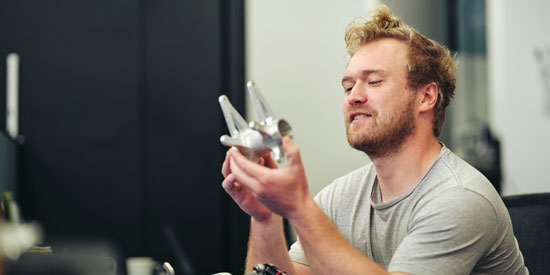 More like this
Media release