Harnessing social media to teach English in schools
Media release
13 May 2022
A Deakin University study will explore the use of blogs, social media, and memes to teach secondary students English and bring school curriculums "kicking and screaming" into the 21st Century.
The three-year project, Teaching Digital Writing in Secondary English, will begin this year and is funded by a $423,652 Discovery Early Career Researcher Award grant (DECRA).
Lead researcher Dr Lucinda McKnight, a School of Education academic within Deakin's Research for Educational Impact (REDI) centre, said the study would revolutionise the teaching of written English in Australian schools. She also hoped it would prompt a rethink of NAPLAN, the controversial nation-wide literacy and numeracy test students in Years 3, 5, 7 and 9 will sit this week from Tuesday, May 10.
Dr McKnight said an urgent alternative to NAPLAN's written component was needed and her research would develop meaningful, relevant writing tasks for students - something NAPLAN failed to do.
"We're living in the digital age and students need to learn the type of writing most relevant to them and their future careers," Dr McKnight said.
"We'll investigate the potential to complement traditional writing tasks such as drafting diary entries, newspaper articles and CVs with more innovative writing skills. This could include tasking students to write emails, social media posts, memes, blogs, vlogs (video blogs), and LinkedIn profiles."
The New South Wales, Queensland, Victorian and Australian Capital Territory state governments have called for NAPLAN's written test to be withdrawn on the basis it is not fit for purpose. Academics last week slammed NAPLAN as an "old-fashioned" metric, and a recent Australian Education Research Organisation (AERO) report advised greater importance was needed on the teaching of digital writing in schools.
Social media has also been identified as one of the top 100 careers with big growth prospects in the United States, and 84 per cent of Australians are now considered active social media users.
Dr McKnight said learning to write was more important than ever now that people live in a world where they send emails, text messages and use social media frequently in their personal and professional lives. This made her research vital to 21st century teaching, learning and assessment of English literacy skills, and she said her research findings would have national and international significance.
"We want to bring the English curriculum kicking and screaming into the 21st Century," Dr McKnight said.
"My research will also assess how digital writing is currently being taught in schools and how teachers' skills in teaching digital writing can be improved."
Dr Lucinda McKnight biography:
Dr Lucinda McKnight is a senior lecturer in pedagogy and curriculum who conducts award-winning research into curriculum design's role in teacher identity, autonomy, and professionalism, especially in English. She is an outspoken critic of NAPLAN's literacy testing component and has cemented herself as an authority to speak on the topic in the media. Her research interests include English teaching, curriculum design, visual, creative and multimodal research, and gender. Dr McKnight is a researcher within Deakin's Research for Educational Impact centre (REDI) and a Discovery Early Career Researcher Award (DECRA) fellow.
Discovery Early Career Researcher Award (DECRA) scheme:
The Discovery Early Career Researcher Award (DECRA) scheme provides focused research support for early career researchers in both teaching and research, and research-only positions. The objectives of the DECRA scheme are to support excellent basic and applied research by early career researchers, support national and international research collaboration, enhance the scale and focus of research in Australian Government priority areas, advance promising early career researchers and promote enhanced opportunities for diverse career pathways, and enable research and research training in high quality and supportive environments. The Australian Research Council received 997 applications for DECRA grants for funding commencing in 2022. A total of 196 grants were approved. One grant application was withdrawn. Only two grants were awarded in Education, in the last round.
Share this story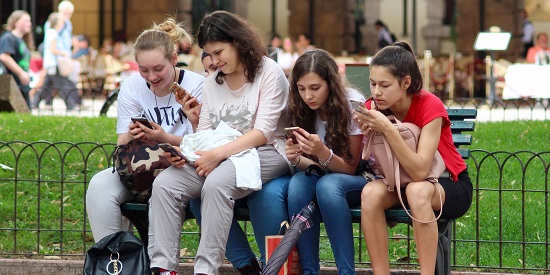 More like this
Media release
Faculty of Arts and Education, School of Education