Health rating for supermarkets: Study shows more action needed on obesity
Media release
26 January 2018
Australian supermarkets need to take more responsibility for obesity prevention, according to a first-of-its-kind study ranking the nutrition policies of Australia's biggest supermarkets, compiled by Deakin University.
The report, launched today by researchers at the Global Obesity Centre in Deakin's School of Health and Social Development, assessed Woolworths, Coles, Aldi and IGA's policies and commitments related to obesity prevention and nutrition.
Highest ranked performer Woolworths scored 46 out of 100 on the policy scorecard, while the weakest performer was IGA with a score of just eight.
The report identified some positive steps from supermarkets, including Coles and Woolworths' commitment to roll-out the Federal Government's Health Star Rating food labelling system across own-brand products, and in-store programs to promote healthy eating, such as Woolworths' free fruit for kids.
But lead author Associate Professor Gary Sacks said Australia's biggest supermarkets could be doing much more to encourage healthy purchases.
The 'Inside our Supermarkets' report sets out three priorities for supermarkets to make a serious impact on population nutrition and obesity prevention.
Commit to improve the nutritional value of own-brand products - set measurable targets and timelines for product reformulation to reduce sugar, salt and saturated fat content.
Introduce healthy checkouts - remove confectionery and sugary drinks from displays near registers, and replace them with healthier options.
Cut down on promotions for unhealthy food - commit to have fewer price discounts on unhealthy foods (such as chocolates and chips), and focus on improving affordability of healthier products.
The data compiled in the report was gathered from publicly available information (collected up to the end of 2017) as well as company policy information provided by company representatives.
It was then assessed using the 'Business Impact Assessment - Obesity and population nutrition tool' developed by INFORMAS, a global network of public health researchers that monitors food environments worldwide.
This tool considers company policies and commitments across six key domains related to obesity prevention and nutrition: corporate strategy, product formulation, nutrition labelling, promotion practices, product availability and affordability, and relationships with external groups.
Associate Professor Sacks said supermarkets had a critical role to play in obesity prevention.
"The vast majority of Australians buy their food at supermarkets, and the way these shops are set up can heavily influence what we buy," Associate Professor Sacks said.
"This power has only grown with the significant increase in sales of own-brand products in recent years, which has meant that supermarkets are now also our biggest food manufacturers."
Associate Professor Sacks said that there were excellent examples from other countries of ways supermarkets could support customers to choose a healthier mix of products in their baskets.
"Several UK supermarkets have committed to provide healthy checkouts, with no chocolates, soft drinks or lollies on display. Supermarkets in other countries also have a much higher proportion of healthy products featured in their weekly catalogues.
"This shows that there is a real opportunity for Australian supermarkets to follow suit and make a positive contribution to the health of our communities.
"Unhealthy diets and obesity are leading contributors to poor health in Australia. Tackling the issue requires a comprehensive societal response, including government policy and wide-scale action from the food industry, which includes our supermarkets."
Share this story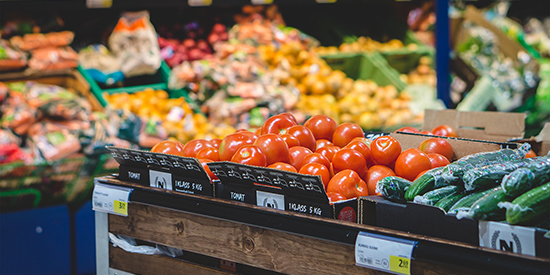 More like this
Media release
Faculty of Health, School of Health and Social Development
Centre for Population Health Research (CPHR)