Heavy drinking when young increases alcohol risk in early pregnancy
Media release
09 September 2021
New research confirms young women who binge or frequently drink alcohol are more likely to drink during the early stages of pregnancy.
The findings by researchers from Deakin University's Centre for Social and Early Emotional Development (SEED) in the School of Psychology, published in Addiction highlight a striking continuity in women's patterns of alcohol use across two decades and into the first weeks of pregnancy.
Using data from the Victorian Intergenerational Health Cohort Study (VIHCS), a 20-year longitudinal study of health and development from the Centre for Adolescent Health at the Murdoch Children's Research Institute (MCRI), Deakin researchers found alcohol use was common among young adult women prior to pregnancy (72 per cent) and in the first six weeks of pregnancy (76 per cent).
They found that most women who drank in early pregnancy had an earlier history of frequent (77 per cent) and/or binge drinking (85 per cent) across the adolescent or young adult years.
SEED's Associate Professor Delyse Hutchinson said the study was one of the first worldwide to have collected prospective longitudinal data spanning the peak period of alcohol use through to the early weeks of pregnancy.
"We wanted to see if early patterns of alcohol use, during adolescence and young adulthood, predict the pattern of alcohol use in the early stages of pregnancy," Associate Professor Hutchinson said.
"Using a sample of nearly 300 Australian women, we looked at data on drinking behaviours from the teenage years to young adulthood and pregnancy.
"We assessed risky drinking patterns, including binge and frequent drinking, and found they continued unchanged into the early weeks of pregnancy, particularly the first six weeks when many women are not aware they are pregnant.
"The data showed the proportion of women drinking on most days (16 per cent) and binge drinking (17 per cent) were strikingly similar both before pregnancy and during the early weeks of pregnancy," Associate Professor Hutchinson said.
University of Sydney, Professor of Paediatrics and Child Health, Elizabeth Elliott, one of the study authors, said that understanding the extent of alcohol use in early pregnancy was important because prenatal alcohol exposure can cause permanent harm to a developing fetus, including to critical brain and organ development.
"Alcohol also has many negative health consequences for pregnant women and for pregnancy outcomes, including an elevated risk of miscarriage, and harms to the unborn child, including fetal alcohol spectrum disorder, which are preventable," Professor Elliott said.
"The fact that more than three-quarters of women continued to drink alcohol when becoming pregnant demonstrates we must do better with public health messaging."
Associate Professor Hutchinson said once women became aware of their pregnancy, at around six weeks gestation, the rates of drinking dropped dramatically from 76 per cent to 12 per cent, showing women were making sound decisions when they realised they were pregnant.
'The past 50 years has seen women's alcohol use steadily increase, bringing a growing contribution to their disease burden and closing the alcohol consumption gap between males and females, particularly in young adults entering the reproductive years," Associate Professor Hutchinson said.
"We know from other studies that men's risky drinking before and during pregnancy may also carry risks to children's development, through impacts on fertility as well as through increased risk of harms such as intimate partner violence.
"Our findings underscore the need for a stronger focus on public health education on reducing risky drinking patterns in both men and women earlier in young adulthood, extending back to adolescence, when alcohol use is typically first initiated.
"Educating teenagers and young adults about the risks associated with alcohol use is critically important as is the need for primary health care providers to identify and manage at risk drinking in adolescence and early adulthood.
"General practitioners have a key role in asking about and supporting young people with risky alcohol use well before pregnancy is planned, as well as in family planning conversations with both women and their partners about the impacts of periconception alcohol use," Associate Professor Hutchinson said
MCRI's Professor George Patton said that reducing risky drinking behaviour in the teenage years, reduced the potential harms to young people themselves and the next generation.
"It's time for us to expand preventive health care in the months and years before pregnancy," Professor Patton said.
"Preventing fetal alcohol exposure begins well before conception. General practitioners have an important role in counselling young women and young men around alcohol and other risks before pregnancy and ensuring that many more pregnancies are well-planned and not unexpected," he said.
National Health and Medical Research Council Australian Alcohol Guidelines recommend that women who are pregnant or planning a pregnancy should not drink alcohol to prevent harm from alcohol to their unborn child and that no 'safe' level of alcohol consumption during pregnancy has been identified.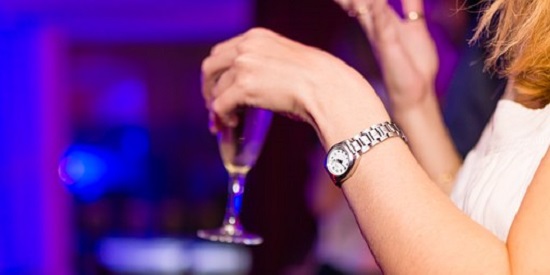 More like this
Media release
Faculty of Health, School of Psychology
Centre for Social and Early Emotional Development (SEED)