Illegal gun trade alive and well in Australia's criminal underworld
Media release
16 July 2022
A cohesive network of career criminals who value trust and secrecy as paramount to conduct their unlawful dealings is running a thriving illicit gun trade in Australia, a Deakin study has found.
Researchers discovered it was also "surprisingly easy" for criminals to purchase a firearm through Australia's "black market" despite the country's strict gun laws.
Professor David Bright of the Alfred Deakin Institute was chief investigator on the joint study with Flinders University that was funded by the Australian Research Council. The latest results are contained in the paper, I Know a Guy and He's Got Guns Galore: Accessing Guns in the Australian Illicit Firearms Market, published last month by the journal Deviant Behaviour.
The research includes 75 in-depth interviews conducted with criminal gang associates, former outlaw motorcycle gang members, drug traffickers and armed robbers in New South Wales and South Australia prisons.
These conversations helped researchers identify six main channels through which criminals obtain illegal firearms.
Common avenues of obtaining firearms include through family and friends, criminal associates, brokers who 'vouch' for the credibility of an individual to gain access to an illegal gun dealer, and theft.
Criminals also purchase guns and firearm parts from the internet or through 'straw purchasers'. Straw purchasing is when an individual without a criminal record – known as a 'cleanskin' in underworld circles - is tasked with purchasing a gun in their own name to give to a criminal to use.
Professor Bright said his team wanted to understand how people accessed guns illegally in Australia and for what purpose. They found offenders overwhelmingly wanted them for protection in the illicit drug trade, or to commit crimes such as armed robberies.
Many were also enticed by the "thrill" of owning and using a weapon, while for others their ability to access guns quickly enhanced their reputation among peers in the underworld.
"Our research found that the black market for illegal firearms is closed to the general population, but if you are well connected and trusted within criminal circles, it is surprisingly easy to get your hands on a gun," Professor Bright said.
"Interview subjects were generally cautious but frank in the responses they gave us. Many interviewees told us they could get a gun within a matter of hours after leaving jail – it was just that quick and easy for those who were well connected."
Professor Bright added some illegal firearm stockists had "huge caches" of guns. This meant criminals could order almost any make or model they desired including Glock pistols, shotguns, and highly dangerous semi-automatic rifles.
He added the findings of the research were relevant to authorities and law makers in all Australian criminal jurisdictions. Professor Bright said he expected the research would help policymakers and police to plug gaps in the country's gun control measures. The research results will also inform rehabilitation and reintegration programs for convicted criminals and at-risk youth who want to desist from engaging in crime.
"Many of those we spoke to told us they wanted to get out of the criminal life and stop carrying guns when released," Professor Bright said.
"Interviewees were aware of the risks of carrying guns and expressed hope that things would change in the future. Many of our interviewees said they were motivated to talk to us to help find solutions to the growing problem of gun crime."
Professor Bright said his team started planning the research back in 2013 during an uptick in drive by shootings and other serious gun crimes in New South Wales and South Australia.
Sadly, he said his research was just as relevant today given deadly shootings that had occurred in Victoria and interstate.
"We now find our research is equally as applicable now given the recent spate of gang related shootings in New South Wales and Victoria. We hope our findings will inform policies that improve community safety, limit access to illegal guns, and facilitate desistance from gun related crime," Professor Bright said.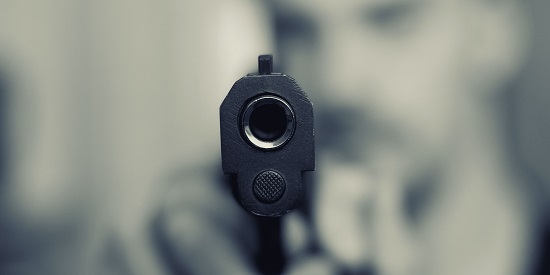 More like this
Media release
Faculty of Arts and Education
Alfred Deakin Institute for Citizenship and Globalisation (ADI)