International accolade for Deakin pioneer in 3D printing
Media release
11 August 2017
Deakin University Professor of Additive Manufacturing Ian Gibson has become the first Australian academic to receive a prestigious international award recognising his lifetime contribution to the world of 3D printing.
The International Freeform and Additive Manufacturing Excellence (FAME) Award is given annually to recognise an outstanding researcher in the 3D printing field.
Professor Gibson received the award this week at the Annual International Solid Freeform Fabrication Symposium in Austin, Texas.
Head of Deakin's School of Engineering, Professor Karen Hapgood, said the accolade recognised the international significance of Professor Gibson's extensive contributions to the field of additive manufacturing over many years.
"Additive manufacturing and 3D printing are commonly thought of as new technologies, but in fact are the result of decades of work by excellent engineers like Ian," Professor Hapgood said.
"The FAME Award is a huge testament to Ian's expertise and achievements over his career.
"And we hope to continue this exciting work well into the future, with an even greater focus on developing innovative and practical applications for 3D printing technology right here at Deakin."
The FAME Award recognises three of Professor Gibson's major career achievements:
Co-authoring seminal 3D printing textbook Additive Manufacturing Technologies, which has sold more than 250,000 copies worldwide
Establishing the Rapid Prototyping Journal, the main industry journal, which has been in operation for 25 years; and
Leading professional community engagement, through the establishment of the Global Alliance of Rapid Prototyping Associations and similar initiatives.
Professor Gibson said it was a privilege to be among such company as the eight other FAME award recipients, and said as an elder statesman of the industry he'd learnt to embrace the label of "3D printing dinosaur".
"It's nice to feel like you were part of paving the way. I sometimes refer to myself as someone who was looking into 3D printing before it was considered cool," he said.
"I got involved in this area around 25 years ago, at a time when the cheapest machine was a quarter of a million dollars.
"We were really developing our own knowledge and expertise in that space as we went along, there were no textbooks to guide us. Now there are hundreds of thousands of these machines worldwide."
Professor Gibson has been at Deakin University's School of Engineering at Waurn Ponds since 2013 and said that since then Deakin had established itself as one of the premier universities in Australia, and worldwide, in the space of 3D printing.
"Not many others have the facilities and experience to match us," he said.
"And our approach is different from most others, we have a strong design focus and look closely at how this technology can be applied in a number of other sectors. We have a better understanding of how it interacts with industry."
Professor Gibson said he had seen the sector become a lot more diverse over his time and he was excited about the future.
"We're seeing improvements in quality, materials and speed of build, as well as reduction in price, that's all making 3D printing a much more competitive option against other technologies," he said.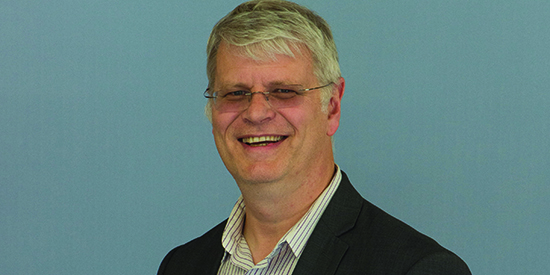 More like this
Media release
School of Engineering, Faculty of Science Engineering and Built Environment