IVF experiences: new study wants to hear from regional people
Media release
16 August 2021
Deakin University would like to speak to people in rural and regional areas who have an experience of IVF and other assisted reproductive technologies for a new study looking to improve treatment access throughout Australia.
The National Health and Medical Research Council funded project, Addressing Commercial Influences on Assisted Reproductive Technology (ART), being run by the University of Sydney with regional support from Deakin University, is the first study to look at the particular issues and barriers faced by people living outside metropolitan areas who require access to assisted reproductive technologies.
Dr Christopher Mayes, Research Fellow at Deakin's Alfred Deakin Institute, said the experiences of people living in regional and remote areas was often quite different than for those living in major cities.
"In Victoria, the major fertility clinics are located in Melbourne, and this can make it difficult for people who live in more remote parts of the state, as long hours of travel may require the added financial burden of overnight stays in Melbourne, especially if repeated rounds of treatment are needed," Dr Mayes said.
"Much of the previous research on assisted reproductive technology has focused on experiences of patients in major global cities such as London, San Francisco and Melbourne.
"Through this study, we hope to gain a better understanding of people's experiences outside major cities as this will help shape the delivery of funding and treatment options for people living in all parts of Australia."
In 2018, Australian fertility clinics reported conducting 76,341 rounds of assisted reproductive technology treatment cycles, a 2.2 per cent increase on the previous year, that resulted in the birth of 14,355 babies or one in 20 babies born in Australia.
The research team would like to speak to anybody who has, or is currently, seeking or undergoing assisted reproductive technology treatments, including fertility treatments such as IUI, IVF and sperm and egg donation.
Participants need to be over 18 years old and living in or have lived in regional or rural areas when accessing treatment. Researchers are also keen to hear from support persons of people accessing treatments.
"In Australia we like to think of our health care system as being fair and equitable and studies like this give us the information we need to ensure access to healthcare is available equally to all Australians," Dr Mayes said.
People interested in taking part should contact Deakin researchers via commerce-art.project@sydney.edu.au or use the QR code below to provide their details and researchers will get in contact. The interviews will run for an hour, and participants will be reimbursed for their time and participation.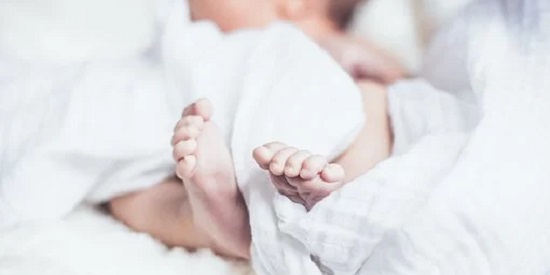 More like this
Media release
Faculty of Arts and Education
Alfred Deakin Institute for Citizenship and Globalisation (ADI)
---