Landmark Deakin reports offers solutions to micro-credential challenge
Media release
05 August 2019
A landmark Deakin report lays bare the micro-credential challenge facing global educators and offers up key recommendations to ensure the growing demand for short courses meets the needs of learners and the modern economy.
Written by Deakin Emeritus Professor Beverley Oliver, the report 'Making micro-credentials work for learners, employers and providers' comes as a Federal Government review into the Australian Qualifications Framework, chaired by Professor Peter Noonan, continues to take shape.
Deputy Vice-Chancellor (Education) Professor Liz Johnson said the report and its recommendations reflect Deakin's commitment to offer innovative education opportunities to prepare people for the jobs of the future, no matter what they may be
"As the world of work changes, it is leading us to a place where skills and innovation are in more demand than ever," Professor Johnson said.
"This has implications not just for generations to come, but for those already in the workforce seeking to compete, or retrain for the jobs of today, tomorrow and the future. Education, and continuing education, will be more important than ever and this report demonstrates Deakin's leadership and interest in the micro-credential conversation.
"An evolved 21st Century education system will include interoperability between formal and non-formal learning so that new and prior knowledge and skills can be certified – rapidly, repeatedly, accessibly. National conversations about credit frameworks, more and better recognition of prior learning, and lifelong learning accounts will help bring this to fruition."
Professor Oliver said micro-credentials can play a crucial role in providing opportunities to re-engage and rapidly upskill learners, working or not and throughout their life, and ease the pressure on the formal qualification system that is unlikely to cope with the burden of ever-increasing cost.
"The disruption coming to the world of work is well documented. Micro-credentials and other forms of non-formal learning are emerging as potential solutions to the rapid upskilling required," Professor Oliver said.
"Micro-credentials are not a silver bullet, but with thoughtful design they can supplement and complement quality higher education systems and even achieve better opportunities for engagement for learners across the lifespan."
The report argues that modern learning provides an abundance of opportunity for people to keep building on qualifications, with skills formally recognised, and contribute to a happier and healthier society underpinned by a stronger economy.
The report looks at how the popularity and strong availability of short courses has led to confusion in sorting the good from the bad, deciding what people need and which providers to trust. The report makes a range of recommendations to make micro-credentials work, or work better – by building trust, adding value and achieving sustainability.
The recommendations include a clear definition of micro-credentials that maps to the internationally agreed definition, clarification of the standards expected in micro-credentials that earn admission or credit towards a formal qualification and a concise critical information summary that communicates the level of the skills certified, how they were assessed, academic integrity safeguards, academic credit earned and how quality is assured.
The report argues that: "To add value, micro-credentials need to provide robust evidence that they enable skills education that is strongly related to work and results in work opportunities; deliver benefits commensurate with the investment of time and money required, and lead to more precise recognition of prior learning, particularly for mature learners with extensive experience."
And on achieving sustainability: "…traditional and emerging providers might focus resources on assessment, and consider licensing, co-creating or re-using learning assets, training more adjunct assessors, particularly industry experts, use online or blended provision with a mix of synchronous and asynchronous experiences that enable mature learners to combine learning with work and caring responsibilities."
To download the report visit: http://dteach.deakin.edu.au/microcredentials/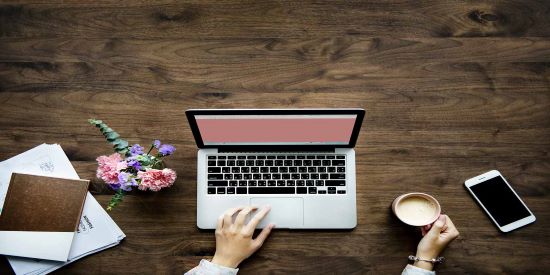 More like this
Media release