Many big companies not meeting new ASX corporate governance guidelines
Media release
11 August 2022
A move by the Australian Stock Exchange (ASX) to make the nation's listed companies more accountable for information they provide to investors has yielded mixed results, with only a minority achieving high levels of compliance with new guidelines.
A research paper prepared by Deakin University's Integrated Reporting Centre provides the first in-depth analysis of how the biggest companies have responded to the ASX's Corporate Governance Recommendation 4.3, introduced to ensure the integrity of company reports other than audited financial statements.
The researchers found more than a quarter of a sample group of 240 largest listed companies made no effective disclosure in relation to Recommendation 4.3, and most provided only vague or limited details of how they had ensured the integrity of unaudited reports to investors.
Recommendation 4.3 took effect for most ASX listed entities in 2021. It was introduced in response to heightened concerns about the integrity of a broad range of so-called 'other' periodic corporate reports that are not subject to mandatory auditing requirements but are increasingly relied upon by investors and others to inform their decision making.
Recommendation 4.3 says a listed company should disclose its process to verify the integrity of any periodic corporate report released to the market that is not audited or externally reviewed.
Periodic corporate reports containing extensive unaudited information for investors can include the operating and financial review (OFR), normally found near the front of annual reports, quarterly activity and cash flow reports, greenhouse gas emissions reports, sustainability reports, integrated reports, or modern slavery reports.
Professor Peter Carey, author of the Deakin report, said that as investors increasingly accessed a wider variety of company information, it was reasonable for them to expect that these corporate reports and releases were reliable and credible.
"Where a corporate report or disclsure is not subject to audit or review by an external party - for example an auditor - it is important that investors understand how a company has ensured the report is accurate, balanced and provides appropriate information for investors to make informed investment decisions," Professor Carey said.
Recommendation 4.3 is part of a suite of initiatives introduced to address what the ASX Corporate Governance Council described in 2019 as "emerging issues around culture, values and trust, fuelled by recent examples of conduct by some listed entities falling short of community standards and expectations".
Deakin Integrated Reporting Centre researchers examined how the ASX300 companies subject to this recommendation - 240 firms - addressed it in their 2020/21 financial year reporting, the first year it was in effect.
The report shows 12 per cent of the group provided no identifiable disclosure and 15 per cent just provided boilerplate disclosures (a general statement that could be applied to any entity). Only around a quarter provided what were rated as clear and comprehensive descriptions of the processes they used to ensure the integrity of other periodic corporate reports.
The report singles out National Australia Bank, QBE, SCA Property Group and 29Metals as examples of best-practice disclosure under Recommendation 4.3.
While directors have the option to not follow recommendation 4.3, those who do not follow it must explain why - an 'if not, why not' approach.
Only one company in the ASX300 disclosed why they did not comply with recommendation 4.3, while 12 per cent of entities simply ignored the recommendation, providing no identifiable disclosure. The ASX has the power to respond to failure to report under its own supervision and enforcement powers or, where non-compliance is deemed serious, refer the matter to ASIC.
"One hopes that in many cases, if not most, the absence of any disclosure was an oversight in the first year of adoption of 4.3, and that there will be improvement in 2022," Professor Carey said.
A comparison across the ASX300 suggests that larger entities (ASX200) were more likely to communicate entity-specific integrity enhancement processes compared to smaller entities (ASX 201-300). In contrast, the quality or efficacy of integrity enhancement processes disclosed were similar across entity size categories.
In another concerning finding, only 23 per cent of entities that provided entity-specific disclosure clearly identified all reports subject to Recommendation 4.3. This means investors and other readers could not be sure which corporate reports have been subject to the integrity enhancing process described.
Deakin Chancellor John Stanhope AM, who provided the foreword for the research report, said there was clearly room for improvement in the standard of responses to Recommendation 4.3.
"The ASX should more closely monitor the quality of disclosures and should work towards strengthening Recommendation 4.3 to further propel the journey towards better business reporting," Mr Stanhope said.
The report includes key recommendations for report preparers to improve their standards of disclosure and integrity control, and for the ASX in presenting appropriate guidance. Specifically, the report urges the ASX to take further action to ensure that companies:
Disclose the extent of board involvement in, and their responsibility for, measures to enhance the integrity of unaudited information;
Make entity-specific rather than boilerplate disclosures;
Provide clear and comprehensive descriptions of the integrity enhancing process and how it operated during the year;
Clearly identify all reports subject to Recommendation 4.3; and
Detail the range of mechanisms used to enhance the integrity of reporting.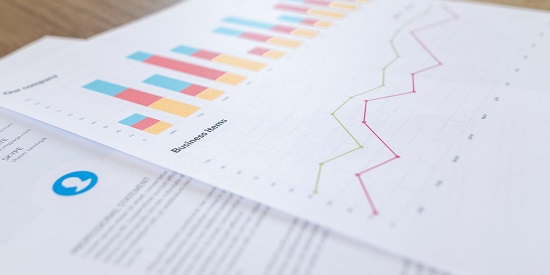 More like this
Media release
Deakin Business School, Faculty of Business and Law