Moo'D study to determine how different dairy influences wellbeing
Media release
21 January 2019
A world-first Deakin University trial is set to examine how different types of dairy might affect our mental, brain and gut health.
The 'Moo'D Study', led by Deakin's Food and Mood Centre, will compare a group of women who consume conventional dairy products compared with those whose diet is made up only of dairy that is free from the A1-protein.
Director of the Food and Mood Centre Professor Felice Jacka said the team was currently recruiting Geelong women with 'low mood', aged between 18 and 75, to take part in the world-first trial.
"We now know that good nutrition is important for mental and brain health as well as physical health, but there are still unanswered questions about what particular foods within our diet might be important.
"Dairy products, such as milk, yoghurt and cheese, are a major component of the Australian diet, and there a range of products on the market from low-fat to full-fat, and A1-protein free. But it's not clear how these products might influence our mental, brain, and gut health."
Professor Jacka said casein was the predominant protein found in milk products, with A1 and A2 beta-casein two of the more common types.
"To date, research has told us that these milk proteins differ in their structure and produce two different metabolic end- products upon digestion," she said.
"There is some limited evidence that by-products from the digestion of certain milk proteins may influence our health, including our gut health, however far more research in humans is needed.
"For this reason, we are interested in comparing the possible effects of A2-only milk and conventional milk products (containing both the A1 and A2 protein) on psychological distress in women.
"We're also interested in comparing the possible differences between these two dairy products on gut symptoms, the gut microbiota, cognition, body composition, sleep patterns, quality of life and a range of other health parameters."
The 16-week double-blind, randomised controlled trial will be carried out at University Hospital Geelong. Participants will be provided with dairy products for the duration of the trial and complete a range of assessments in clinic and at home.
For more information on the Moo'D study, visit www.foodandmoodcentre.com.au/themoodstudy.
This study has been funded with a donation from the a2 Milk Company, but will be carried out independently by the Food and Mood Centre research team.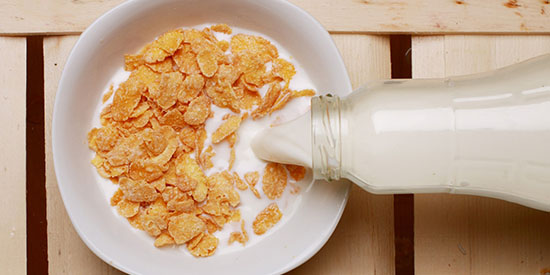 More like this
Media release
Faculty of Health, School of Medicine
Innovation in Mental Physical and Clinical Treatment (IMPACT)