Mums call for greater family-friendly focus in live sport
Media release
06 December 2022
Expanded alcohol dry zones and installing baby change tables in the men's toilets are among a raft of recommendations made by mums aimed at improving family attendance at sporting events.
Major leagues including the AFL and the National Football League in the United States are now being urged to take on the findings outlined in a joint Deakin University and University of Massachusetts Amherst study in the hope of drawing more families to games.
Lead author Professor Katie Sveinson of the University of Massachusetts said an explosion in streaming services meant more options than ever existed for spectators to watch their favourite sports at home.
Sport organisations poured money into family-friendly initiatives to boost ticket sales to parents, but despite this she said mums largely felt their needs were ignored.
"We spoke to 25 women from Australia and North America who are sport fans, mothers, and had gone to at least one sporting event with their child. This included basketball, soccer, football and cricket," Professor Sveinson said.
"The lack of nursing locations for infants, ticket and merchandise costs, and unruly crowd behaviour were common turn offs for mothers. One mum was complimentary of the family zone at Melbourne's Marvel Stadium, but others said improved fan spaces with kids' activities were needed to keep their children entertained."
Expanded alcohol dry zones were a priority for some put off by rowdy crowd behaviour. These mums suggested alcohol consumption could be limited to smaller sections cordoned off within the stadium, while others said they liked to enjoy a beer with their bub in tow provided security kept the crowd in check.
Others suggested adding baby change tables to the men's toilets so the task of changing dirty nappies mid-match could be shared by male carers.
Associate Professor Toffoletti of Deakin's Centre for Sport Research said mums also advocated for gender neutral family bathrooms so parents of both genders could accompany older children to the toilet to ensure their safety.
"We had one mum tell us the parents' room at the Melbourne Cricket Club was like a 'cave' because it had no windows, no television to watch the game and just a couple of chairs. She felt totally disconnected from the match when she visited it with her baby," Associate Professor Toffoletti said.
One study participant pointed out that 50 per cent of the AFL's fan base was female, but stadiums were often not well-equipped to meet mothers' needs. Others said they walked out of games mid-match because they could not find an adequate space to breastfeed their child, and many said they found it difficult to attend a match while juggling their responsibilities as a mother.
"We need to recognise that attending live sport is labour intensive for many mothers. Snacks and toys need to be packed, infant feeding and changing requirements need to be met, children need to be entertained and prams need to be navigated through large crowds and stored during the game," Associate Professor Toffoletti said.
"Mums are sport fans too but due to stadium layout, inadequate facilities or fan behaviour, they often feel they can't integrate those two identities. If clubs and sport organisations do not work to improve the game-day experience for mums, more of them will put attending a live match in the too hard basket and stay at home."
The full report, What Makes Sport Spectating Family-Friendly? A Phenomenological Study of Mothers' Sport Fan Game-Day Experiences, can be viewed here.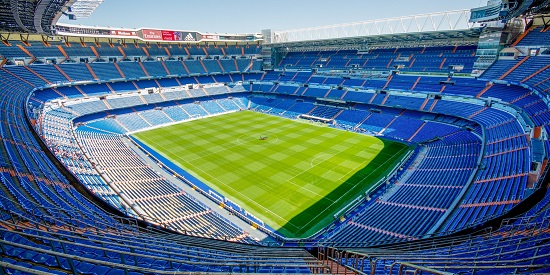 More like this
Media release
Faculty of Arts and Education, School of Humanities and Social Sciences