National agency needed to fix fragmented support for small business
Media release
18 September 2023
Australia should establish a national small business agency to support the growth and sustainability of its economically essential small and medium-size enterprises, according to a keynote presentation at this week's Small Business Summit.
The summit, run by the Small Business Association of Australia to connect thought-leaders, industry, government, and grassroots business owners, will be hosted at Deakin University on 21 and 22 September.
Included in the speaker line-up is Professor George Tanewski, Director of the IPA-Deakin SME Research Centre, who will present the centre's whitepaper on the case for a national small business agency.
Professor Tanewski said such a body, which exists in other OECD countries, would rectify the fragmented nature of support that Australian SMEs currently receive from government, and oversee much-needed financial support and education programs.
"Despite extensive evidence for the advantages of establishing such an agency, Australia remains something of an outlier with its fragmented array of support programs spanning multiple governments, and various departments and agencies within those governments," he said.
"This lack of coordination and integration of support for small business represents a significant lost opportunity for Australia and - given the importance of the SME sector - a potential drag on national economic prosperity.
"Australia has a well-documented productivity problem and to address that we must start with small business. That requires a coordinated and efficient approach to providing finance, growing skilled human capital, and nurturing creativity and innovation.
"But right now, Australia is floundering when it comes to helping SME owners achieve any of these things, which means we have to completely change the way we deliver services that support small business."
Professor Tanewski said important new initiatives could include loan guarantee schemes and education programs that teach useful skills such as how to put in a submission for government tenders.
"All these support programs should be centralised and supported by open access to government data so that independent researchers and policy analysts can provide input into how to improve the way things are run," he said.
"Currently, valuable government data on Australian small businesses is held in the data vaults of multiple state and federal agencies, making it difficult and sometimes prohibitively expensive for researchers and policymakers to access essential information for public policy debates and policy formulation.
"These are not state secrets, they need to be shared. Because right now SMEs are not being provided with the support that they, and the wider Australian economy, need to thrive."
Professor Tanewski will be joined by several other Deakin colleagues on the 2023 Small Business Summit program, including Director of the Women's Entrepreneurship Research Alliance Dr Andrea North-Samardzic who will present on nurturing entrepreneurship, and Director of the Digital Futures Hub Gjoko Muratovski who will speak about digital innovation.
Deakin Business School Dean Professor Amanda Pyman will give the summit's opening address. Deakin Business School academics Associate Professor Jo Ingold, Dr Kristijan Mirkovski and Dr Wade Halvorson will also appear as event panellists, as well as Deakin microcredentials specialist Jane Fahey.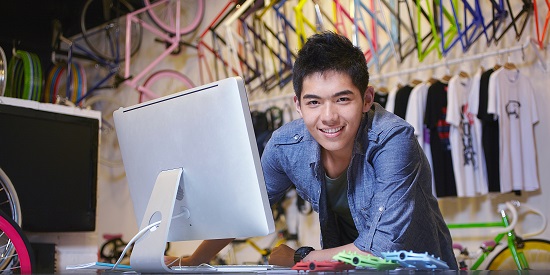 More like this
Media release
Deakin Business School, Faculty of Business and Law
Advancing society, culture and the economy