National study to ask Australians how they are coping with COVID
Media release
27 August 2020
Australians are being asked to share their experiences of living through the COVID-19 pandemic for a new national research project looking to track the mood of the community and understand the different ways we're finding to cope.
Dr Lesley Berk and her team at Deakin University's IMPACT (Institute for Mental and Physical Health and Clinical Translation) are analysing how people have adapted to the challenges of COVID-19 and will use this information to inform future programs and strategies that improve personal well-being.
Dr Berk said the health fears and job insecurity brought about by COVID-19, together with social isolation, financial hardship and restrictions on movement, school routines and travel, all require a dedicated response from everyone, including mental health authorities and governments.
"We know from previous global crises and evidence from the health and community service sectors that the mental health toll of this pandemic is likely to be substantial," Dr Berk said.
"We want to gather as much information as we can about the specific challenges faced by people during the pandemic and the different ways they have coped day to day.
"This will help us develop a range of measures to better protect the mental health and well-being of Australians both now and in the years ahead."
The Coping with COVID-19 project will explore:
* The practical and emotional challenges Australians have experienced as a result the Covid-19 pandemic;
* The helpful or unhelpful coping strategies people use to try to deal with these challenges; and,
* Whether recommended coping strategies were useful. Examples of such strategies include: staying connected with family and friends (even if online or by phone), setting a daily routine (e.g. exercise, balanced diet, and sleep, work and relaxation schedule), engaging in enjoyable activities and manageable projects, reducing alcohol and other drug use, avoiding over-exposure to media and news reports (particularly from unreliable sources), accessing community supports and health professionals as needed, and getting help if they experience mental ill-health.
"This valuable study will inform policy as well as ensure we have the practical, evidence-based tools we need to fully support Australians during this crisis and into the future," Dr Berk said.
To participate in the 20 minute survey, participants must live in Australia and be over 18 years old.
Participants will also have the option to enter a draw for one of ten Coles / Myer gift vouchers, each valued at $50.
For more information or to take part in this important research: http://researchsurveys.deakin.edu.au/jfe/form/SV_bPprwxSZYIxzjeZ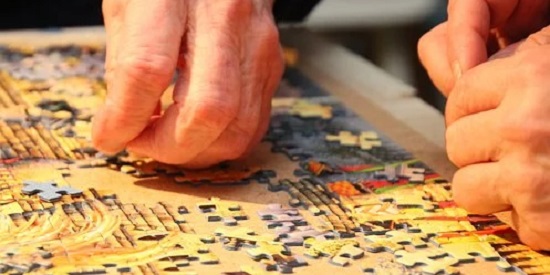 More like this
Media release
Faculty of Health, School of Medicine
Innovation in Mental Physical and Clinical Treatment (IMPACT)