National survey to assess how Australians are coping without sport
Media release
05 May 2020
How Australians are coping without formal sport and how we are staying active and adjusting to the physical restrictions imposed by COVID-19 is set to be answered in a new national survey being launched today by Deakin University.
Researchers will measure levels of physical activity, screen time and general health and wellbeing, both during the pandemic and as our lives change once restrictions are eased.
The survey, to involve volunteers aged 13 to 75, is being led by Deakin's Institute for Physical Activity and Nutrition (IPAN), with input from Sport and Recreation Victoria, the Victorian Department of Health and Human Services, Victorian Department of Education, Sport Australia, VicSport, Victorian Health Promotion Foundation and the Heart Foundation.
Co-project leaders IPAN Postdoctoral Research Fellow, Dr Lauren Arundell, and Lecturer in Physical Activity, Dr Kate Parker, particularly want to look at how people are managing without formal sport during the isolation phase and what factors would get them back into sport and physical activity once restrictions are over.
Dr Arundell said the survey will help identify factors that promote physical activity and the barriers to participation, such as access to facilities, cost and health concerns.
"The data we collect from this survey will be used to develop better programs that allow more Australians to participate in sport and physical activity successfully in the long-term," Dr Arundell said.
"We have already seen large numbers of people using web-streamed training programs, training apps and other digital innovations during the pandemic," Dr Parker added.
"Will Australians return to their previous sporting activities once COVID-19 restrictions are over, or will our habits have changed?"
As a sport-loving nation, Australia could boast of our high participation rate with 59.5 per cent of women, 61 per cent of men and 66.4 per cent of children participating in sport at least once a week prior to the pandemic.
"The health benefits of participating in sport include increased muscle, brain, heart and bone health, physical fitness and skills, as well as the social connections and well-being that develops from being involved in sport," Dr Parker said.
Researchers are calling for volunteers from anywhere in Australia to take part in the survey, which consists of an initial 30-minute online questionnaire, followed by four 15-minute online surveys over two years.
Children aged 13 to 15 may need help from parents to complete the survey and all participants will go into a draw to win a $100 Woolworths voucher, with five vouchers to be won in each state. Further information and registration details are available at: bit.ly/OurLifeAtHome.
Researchers hope to have initial baseline data available within six weeks to help government organisations, local councils, community groups, schools, the sporting industry and individuals develop optimal programs to bring people back to sport as COVID-19 restrictions ease.
Share this story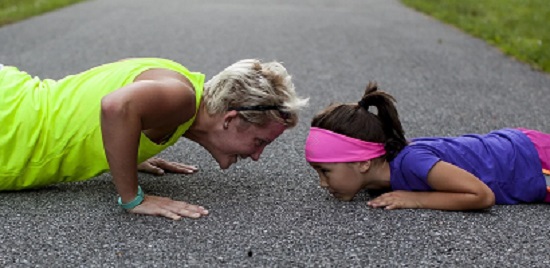 More like this
Media release
School of Exercise and Nutrition Sciences
Institute for Physical Activity and Nutrition (IPAN)
Improving health and wellbeing
Health and community services, Science, Sport