New Colombo Plan helps Australians engage with the Indo-Pacific
Media release
25 August 2021
An evaluation of the Indo-Pacific international study program, the New Colombo Plan, has found that most Australian students who participate go on to work in jobs based in the region or with employers engaged with those countries.
The study found three quarters of New Colombo Plan (NCP) alumni who were surveyed either work in or with the most popular host countries of Japan, Indonesia, China, Vietnam, Republic of Korea, India, Singapore and Malaysia.
The report lead author, Professor Ly Tran, from Deakin University's School of Education, said the findings demonstrate the success of the program at building cross-cultural ties and regional engagement among young Australians with our Indo-Pacific neighbours.
Introduced in 2014 as a reciprocal initiative to the original Colombo Plan, which brought Asian students to Commonwealth countries under federally funded scholarships between 1951 and 1986, the NCP is administered jointly by the Department of Foreign Affairs and Trade and the Department of Education and already has an alumni community of more than 70,000 people.
Professor Tran said Australia was among the countries with the highest learning abroad participation in the world with around one in four (23 per cent) Australian undergraduate students participating in international learning opportunities in 2019, compared to 7.4 per cent in the United Kingdom and 16 per cent in the United States and nearly half (49 per cent) were undergraduates studying in the Indo-Pacific region.
"The shift in popular learning abroad destinations for Australian students from Anglophone countries to the Indo-Pacific is critical as Indo-Pacific countries are our closest neighbours and account for 41 per cent of all Australian citizens born overseas. Around 80 per cent of Australia's trade and the majority of our main services export, international education, are within this region," Professor Tran said.
"Building connections with the Indo-Pacific is strategically important to Australia. The New Colombo Plan aims to enhance regional understanding for young Australians, providing them with the opportunity to be exposed to and gain experience in the Indo-Pacific."
Professor Tran's Australian Research Council-funded project surveyed 1,371 NCP students and alumni and included 298 interviews with NCP-related stakeholders and in-country fieldwork. The research found that students' primary motivations for learning abroad in the Indo-Pacific were to challenge themselves (96 per cent), gain experience and broaden their understanding of the Indo-Pacific region (96 per cent), become familiar with another culture (96 per cent), and travel to a new place (95 per cent).
The most satisfied students were those who chose the short-term study or/and internship program from a minimum period of 14 days to less than one semester, over longer-term study options, as these allowed students to accommodate academic study, part-time work commitments and responsibilities at home. These students are exposed to collective learning with their cohort and host communities and have access to their academics as program leaders 24/7 during short-term mobility. The report found the impact of short-term mobility on student learning outcomes and development is similar to that of long-term mobility.
Two-thirds of students said the experience had increased their interest in pursuing employment within the Indo-Pacific but while 89 per cent agreed that the international learning experience was useful for their resume, only 44 per cent thought it was valued by their current employer.
Nearly all students surveyed had previous overseas travel experience, but they still reported challenges associated with learning abroad, including dealing with a new language, dealing with the culture and adjusting to teaching and learning methods.
Professor Tran said key recommendations from the report included improving the consistency of the student experience, deepening partnership engagement and co-designing mobility programs with Indo-Pacific host universities and organisations and leveraging student experiences to enhance career progression and employability.
"Despite challenges and areas for improvement, the New Colombo Plan is a stellar example of reversal mobility, re-balancing regional and global student mobility, through which students from a developed country in the Global North like Australia enrich their learning and experiences through living and studying in the Indo-Pacific," Professor Tran said.
"The findings show that formerly colonised countries in the Indo-Pacific such as Vietnam, Cambodia, Laos, Indonesia, Philippines, Myanmar, Malaysia, Brunei, Fiji and Papua New Guinea which used to be periphery learning abroad destinations now provide powerful learning spaces for students from a Western country like Australia."
The findings of the study, co-authored by Professor Ly Tran, Dr Huyen Bui and Ms Diep Nguyen, will be launched at Symposium on Australian student mobility to the Indo-Pacific on Wednesday, 25 August 2021.
The Symposium features speakers who are students, academic and mobility staff, Indo-Pacific hosts, government representatives, third party providers and professional organisations such as Scope Global and Mitsui & Co.
Share this story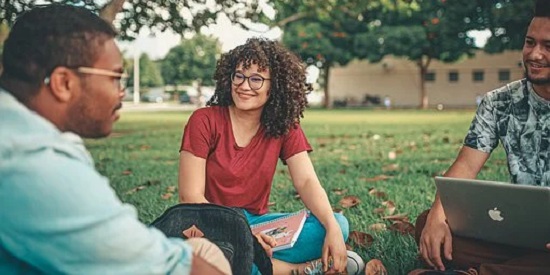 More like this
Media release
School of Education
Research for Educational Impact (REDI)