New graduate course to boost numbers of maths and science teachers
Media release
22 March 2021
Deakin University has partnered with the Victorian Government to deliver a new graduate course designed to increase the number of qualified maths and science teachers available to teach in state secondary schools.
The Graduate Certificates in Secondary Mathematics and Science will enable Victorian teachers, who are already teaching maths and science 'out-of-field', to gain additional qualifications in that subject area.
The Secondary Maths and Science Initiative (SMSI) course will be delivered by Deakin's School of Education with funding from the Victorian Department of Education and Training which will cover the cost for schools to release teachers one day a week to complete the course.
Alfred Deakin Professor Russell Tytler from Deakin's School of Education said the program builds on a decade of Deakin research into the out-of-field experience of teachers.
"This course will address the critical and ongoing shortage of maths and science teachers by allowing teachers who are already teaching those subjects to improve their content knowledge and learn new approaches to teaching that engages student interest and builds their skills," Professor Tytler said.
Associate Professor Linda Hobbs from Deakin's School of Education said when teachers were required to teach subjects they were not fully trained to teach, it could lead to poor outcomes for students.
"This has a flow on effect by reducing the numbers of students studying maths and science related courses at university and contributing to the shortage of skilled graduates available to work in Australian industry," Associate Professor Hobbs said.
"Teachers who teach out-of-field subjects can be less satisfied and are less likely to share professional skills and learn from each other.
"They are also more likely to be early career teachers and working in areas where teacher shortages are greatest, for example, regional and rural schools and communities with higher socio-economic disadvantage."
Research commissioned by the Australian Council for Educational Research found more than a third (37 per cent) of first-and-second year graduate teachers were teaching out-of-field in Years 7 - 10 at least some of the time, and more than a quarter (26 per cent) of all Years 7 - 10 teachers were teaching out-of-field at least some of the time.
The research also found 38 per cent of maths teachers had not studied the speciality beyond their first year of university and therefore were not trained in the newest approaches to maths teaching. More than 15 per cent of science teachers had not studied any of the subdisciplines in science, such as biology, chemistry and physics.
"If we want students to develop a genuine confidence and enjoyment in maths and science, we need responsive and adaptive teachers," Professor Tytler said.
"These subjects are critical to ensure Australia has an informed citizenry who can respond to the challenges of 21st century life."
Further information is available from the Victorian Department of Education and Training:
https://www.education.vic.gov.au/school/teachers/classrooms/Pages/Gain-a-fully-funded-graduate-certificate-in-maths-or-science.aspx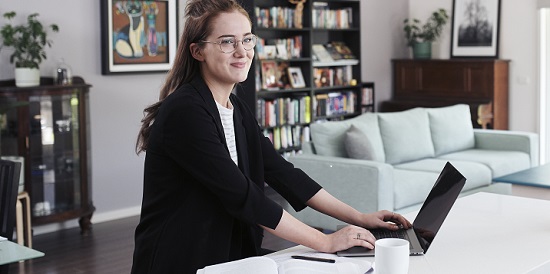 More like this
Media release
Faculty of Arts and Education, School of Education
Research for Educational Impact (REDI)