New Master's course to upskill engineers for infrastructure projects
Media release
29 July 2020
A new Master's course in infrastructure engineering and management will be offered by Deakin University from 2021, in direct response to the skills shortage in the national infrastructure sector.
The Master of Infrastructure Engineering and Management will be offered for both domestic and international students to advance their engineering skills and, at the same time, develop essential management skills required for major infrastructure projects.

The course will be offered in two formats: a one-year program and a two-year professional program available in both full time and part time modes, to meet student needs of various backgrounds and expertise levels.

Associate Professor Mahmud Ashraf from Deakin's School of Engineering, said a key feature of the course was the particular focus on management skills required for projects in the railway industry, a skill set not covered in most Australian university degrees.

"There is a recognised skills shortage in infrastructure management, particularly railway engineering, and this course will develop the skills to prepare engineering professionals for jobs in this sector," Associate Professor Ashraf said.

"With Victoria growing faster than at any other time in the state's history, we expect industry demand for this specialist set of engineering skills will continue.

"We hope this degree will lead the development of the infrastructure workforce of the future."

The Victorian Government is currently investing $57 billion in major infrastructure and smart technology projects including the Metro Tunnel, West Gate Tunnel, level crossing removals, suburban line upgrades and the $1.75 billion Regional Rail Revival.

"In Victoria alone there are more than a dozen major infrastructure projects, including many major railway projects, currently underway and more in the planning phase," Associate Professor Ashraf said.

"This course is specifically designed for post-graduate students to develop advanced engineering skills as well as to gain useful knowledge on construction management."

The first intake for the course will begin next February in Trimester 1 2021. Enquiries and application information for both the two-year and one-year Master's programs can be found on the Deakin website.

Associate Professor Bre-Anne Sainsbury, who is an expert in rock mechanics and tunnel design, said the new qualification could be studied online and included units in advanced engineering and construction management.

"Ideally, it would suit civil engineers who want to advance their career in infrastructure and tunnelling projects," Associate Professor Sainsbury said.

"It will build the skills they need to take principal level roles and become integral to the decision making process on the projects that are re-shaping our state."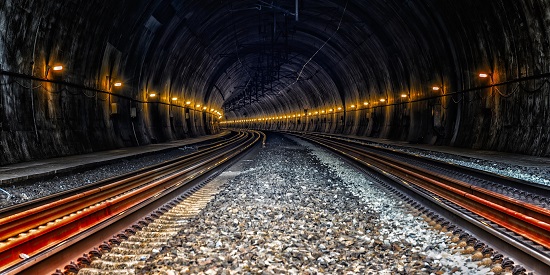 More like this
Media release
School of Engineering
Engineering
---