New project to create talent pipeline for Geelong's supply chain industry
Media release
25 May 2023
Deakin University researchers are working with Geelong Region Local Learning and Employment Network (GRLLEN) on a project which aims to build a supply chain talent pipeline in the Barwon and South Coast of Victoria.
The project is supported by funding from the Australian Government through the Local Jobs Program.
The Supply Chain Talent Pipeline program builds on a framework to address long-standing misconceptions about supply chain careers, creating a new recruitment pipeline by focusing on women and young people, two groups currently significantly underrepresented in the industry.
Deakin University Senior Research Fellow Supply Chain Talent Pipeline Project, Dr Patricia McLean, said that the program uses a research framework developed as part of an iMOVE project commissioned by the Department of Infrastructure, Transport, Regional Development and Communications.
"It considers structural barriers to recruitment, retention, and promotion across the career lifecycle, looking at why women apply for roles, and the factors that affect them being recruited and going on to have a successful career," said Dr McLean.
GRLLEN CEO and project lead Wayne Elliott said:
"This is an exciting and innovative approach to tackle a long-standing workforce challenge here in Geelong. In a fast-changing world, when many jobs are disappearing, supply chain can offer an exciting and future-proof career opportunity. Thanks to COVID, people know how important supply chain is, but they may not be aware of the broad range of career opportunities it offers.
Our free Supply Chain intensive program will raise awareness about work in the modern supply chain industry and provide training in key skill gap areas," said Mr Elliott. "We will work with Workforce Australia providers, local education and community groups to link industry with job-ready applicants and work towards building a workforce for the future."
"Women are particularly well suited to supply chain careers," said Supply Chain Talent Pipeline program manager Jennifer Jones. "Working in a supply chain role requires problem solving and negotiating skills, and strong time management and organisation – skills women tend to be very good at.
We also know women are looking for purpose-driven work where inclusion and sustainability is valued, and where they have an opportunity to make a difference through their work – which is exactly what a supply chain career can offer," said Ms Jones.
The project team will also work with local businesses to develop a digital campaign to showcase the industry's changing image and increase understanding of the career opportunities it offers in the region.
The team is developing a suite of e-resources and open access short courses which aim to encourage greater diversity and foster the inclusive workplaces that will support both recruitment and retention outcomes.
More information contact Wayne Elliott, CEO Geelong Region Local Learning and Employment Network welliott@grllen.com.au / 0418 333 896.
https://www.grllen.com.au/supply-chain-project/supply-chain-talent-pilot-project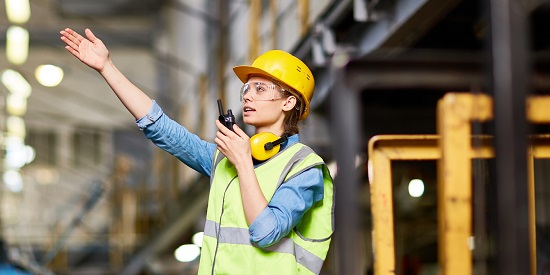 More like this
Media release
Centre for Supply Chain and Logistics (CSCL)