New report outlines key strategies to stop revolving door of prison
Media release
27 November 2019
To make Australia safer we must stop viewing the rehabilitation of people after prison as a criminal justice issue and start treating it as a whole-of-community one, according to a new Deakin University-led report released today.
'Repurposing prisons and resourcing communities' engaged people with lived experience of the prison system and those who work in the sector across Australia, to determine the best ways to solve the problem of prisoner re-integration.
Lead researcher Deakin Emeritus Professor Joe Graffam said the system was broken when it came to helping people leaving prison make successful change in their lives.
"A big part of the inability to solve Australia's recidivism problem has to do with the fact we treat it as a criminal justice problem," he said.
"The vast majority of those coming out of jail want to avoid returning by successfully reintegrating, but that's not happening. If you look at our five-year recidivism rate it's 55 per cent, so that's more than half going back to jail within five years.
"To change that we need to restore the health of the communities these people are coming from, because the fact is 50 per cent of people in prison come from 6 per cent of postcodes, and a quarter come from just 2 per cent.
"That means it's not difficult to figure out where we should put this targeted support, it's clear which communities can benefit most from intensive services. These are communities where there are higher rates of unemployment, school dropout, domestic violence, alcohol and drug abuse and mental health issues.
"These all align with the characteristics of the prison population and create a constellation of conditions common to disadvantaged communities. If we can make those communities healthier, people will be happier, and fewer people will be going to prison."
Professor Graffam said this community-based approach was currently thwarted by the siloed mentality and structures of the public services involved, compounded by a frustratingly short-term view of addressing issues of offending.
"What we're talking about would take 10 years to implement at minimum. We would see progress over that time, but we won't see the issue resolved in the short-term, and that's politically unpalatable," he said.
The report sets out three priority areas identified as key avenues to tackling the revolving door of prison, under the two-pronged approach of repurposing prison and resourcing communities.
Repurposing prison:
Better linkages between prisons and community.
Reforming prison culture - modelling prison culture to reflect the general community and encourage life skills.
Employing a trauma-based approach to therapeutic care - providing drug, alcohol and mental health support, and using former inmates as peer support mentors.
Resourcing communities:
De-stigmatisation and inclusion - Reducing fear mongering, educating community, and providing incentives for employers to hire people out of prison.
Through-care training and services - Accommodating complex support needs and continuity of care for some time post-release including training, housing, social and welfare supports.
Whole of support system changes - Recognising that individuals, governments and communities must work together to resolve what is a socially and financially costly problem.
Professor Graffam said as part of the report's compilation, a collaborative group and website had been set up called the 'After Prison Network' - with the first stage funded by the Ian Potter Foundation - to coordinate efforts to lead positive change across the country.
"This work has shown the same issues are alive and unwell in all these jurisdictions. We urgently need to re-evaluate what is happening inside prison to prepare inmates for re-entry, and how prepared the community is to support these people," he said.
Professor Graffam said his team was already linking with projects in Geelong aimed at better connecting people back into community supports after prison.
"At Marngoneet prison there is a fantastic program in vocational education that's been initiated to focus on specific domains critical to success post-release, including employment and housing. We believe that's the first one of its kind in Victoria, and possibly Australia," he said.
"Our team is also working on a peer-mentoring program that's unique to Geelong, for locals returning to community after time in prison, matching them with mentors who've been through the same situation. And there's an integrated support network that's being set up to bring together all local support providers into a formal network, so they can make referrals across agencies and a central team can assist people coming out of prison."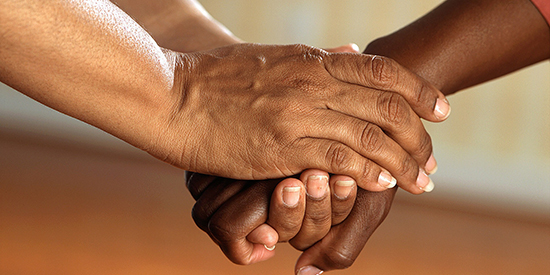 More like this
Media release
Faculty of Health, School of Psychology