New rural training stream aims to boost numbers of country doctors
Media release
15 December 2020
Deakin University wants to increase the number of doctors living and working in rural and regional communities by establishing a new rural training program that targets students with genuine rural connections.
The new Rural Training Stream in Deakin's School of Medicine will recruit graduate students from rural and regional backgrounds who have an interest in practising rural medicine and commitment to training in a rural clinical school.
Starting 2022, the program will make 30 training places available only to rural and regional students and give priority to applicants from Deakin's rural partner communities in South West Victoria and the Grampians region.
Associate Professor Lara Fuller, Director of Deakin's Rural Community Clinical School, said the Rural Training Stream will provide clinical training places at Deakin's Rural Clinical Schools so students can remain living in rural areas while completing their training.
"Rural and regional areas continue to face a shortage of doctors and medical workforce generally," Associate Professor Fuller said.
"The evidence from Australia and internationally tells us that students from a rural background who complete extended training in a rural clinical school are far more likely to work in rural areas after graduation.
"And there is emerging evidence that the best outcomes occur when students from rural communities are able to complete their training within their own geographic region.
"Deakin currently identifies students from rural backgrounds during the admissions process and uses rural bonuses and a rural background quota of 30 percent (in 2021) to improve access for rural students who want to study medicine.
"But, the highly competitive nature of the admissions process means several hundred applicants from rural areas, who meet current entry requirements, miss out on a place.
"Implementation of the Rural Training Stream will see the quota for students from rural backgrounds increased to 50 percent."
Deakin's Dean of Medicine, Professor Gary Rogers said the new Stream would continue to position Deakin as the medical school serving the workforce needs of south western Victoria and the Grampians region.
"This new Stream will ensure the students who are most likely to want to live and work in rural areas will be given the opportunity to study at Deakin to become doctors," Professor Rogers said.
"The introduction of the Rural Training Stream is the first important step in Deakin's bigger plans to boost the rural and regional health workforce.
"Into the future, we believe it will be possible for learners to undertake all their training from high school to independent medical practice without having to live in a metropolitan area. We'll be talking with rural communities in our region over the next few months to see how we can make this happen," Professor Rogers said.
Eligibility for the Stream will be based on evidence of Australian rural background, with priority given to applicants from Deakin's own rural footprint. More information on Deakin's School of Medicine is available here.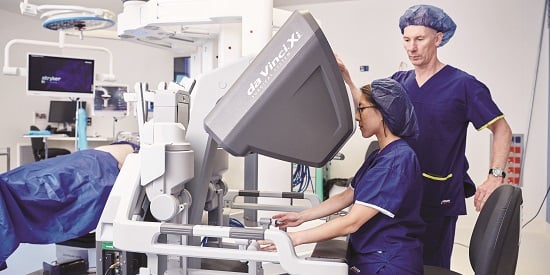 More like this
Media release
Faculty of Health, School of Medicine