New scholarships give aspiring doctors the chance to study from 2024
Media release
21 April 2023
A generous gift from Melbourne businessman Michael Drapac will give aspiring doctors the chance to apply for a scholarship to study medicine at Deakin University from next year.
The Damion Drapac Scholarships, named in honour of Mr Drapac's son Damion, a 30-year-old Deakin medical graduate who was tragically killed while riding his bike in 2019, will be available to successful candidates from 2024.
Dean of Deakin's School of Medicine, Professor Gary Rogers, said the new scholarships were in addition to Mr Drapac's very generous gift late last year that has allowed Deakin University to establish the Damion Drapac Centre: Advancing Equity in Health Professional Education.
"The Centre will support socially inclusive medical education through an annual scholarship program and highly supportive education and development programs for potential students," Professor Rogers said.
"Deakin is delighted to welcome this additional gift that will allow the scholarship program to begin earlier than scheduled and provide two students from under-represented communities with the opportunity to start their medical studies with financial support in 2024, and two more in 2025.
"Bringing the scholarship program forward by two years means we will have doctors graduating as Damion Drapac Scholars as early as 2028 and 2029," Professor Rogers said.
Professor Rogers said Michael Drapac's gift of more than $6million was the largest single donation in the history of the University and created an extraordinary opportunity for Deakin to deliver on its commitment to equity and diversity in education.
"The gift will extend the opportunity for medical education to people from under-represented communities including those from rural and regional areas, LGBTQIA+ communities, people living with disability, financial hardship and from culturally and linguistically diverse backgrounds," Professor Rogers said.
"Over time, the Damion Drapac Centre will build a workforce of highly capable medical professionals who are representative of the diversity in our community, with a particular focus on addressing the skills shortage in rural Australia."
Michael Drapac's gift further enhances the broadening of opportunity provided by the recently announced expansion of the University's rural training pathways.
From next year, medical students who are part of the Rural Training Stream will be able to complete the first year of their course at one of two rural training centres, Deakin's campus in Warrnambool or the East Grampians Health Service in Ararat.
From 2025, Year 2 of the medical degree will also be offered at these sites. Currently all medical students complete the first and second year of their studies at Deakin's Waurn Ponds campus in Geelong.
"We know that doctors who live and train in rural areas are more likely to remain working in rural Australia," Professor Rogers said.
Michael Drapac said he was delighted to extend the opportunity of medical study to students who may have thought it was out of their reach.
"Vocationally, there are a lot of really bright students unable to realise their dream of becoming a doctor because of financial hardship or other barriers," Mr Drapac said.
"These scholarships will help them overcome those barriers and produce graduate doctors with the same enthusiasm to give back to their communities as Damion had. When I see the shine in them, I will see my son."
For more information visit The Damion Drapac Centre or to register your interest in a scholarship email som-selection@deakin.edu.au
For further information on the Rural Training Stream or to attend a regional information sessions scheduled in coming weeks see further detail here: Doctor of Medicine Rural Training Stream information sessions | Deakin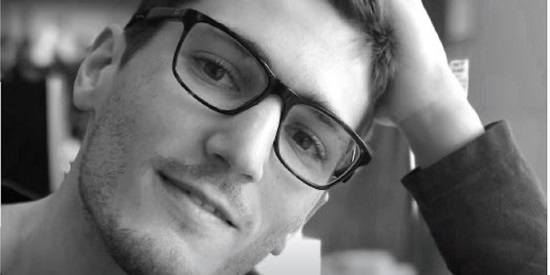 More like this
Media release
Faculty of Health, School of Medicine