Reducing wildlife roadkill is not a one-size-fits-all solution
Media release
05 May 2021
A new joint study by Deakin University and Phillip Island Nature Parks of roadkill rates on Phillip Island has shown a 25 per cent increase in the number of animals killed each month between 1998 and 2014 and marks an important step towards understanding and finding ways to reduce wildlife-vehicle collisions.
The research team from Deakin University's School of Life and Environmental Sciences and Nature Parks completed bi-weekly surveys on some of the island's busiest urban and rural roads from February to May 1998 and 1999 and again from February to May 2014.

Lead author Anthony Rendall, Lecturer in Conservation Science at Deakin University, said the study results – published recently in Global Ecology and Conservation journal – contained a few surprises.

A total of 2,479 individual roadkill was recorded, with 714 roadkill (1.5 deaths per km per month during the eight-month survey period) in 1998-1999 and 688 (2.39 deaths per km per month during the four-month survey period) in 2014.

A total of 62 species was detected, including 13 mammals, 45 birds, three reptiles and one amphibian. The swamp wallaby was the most frequently recorded species, followed by brushtail possums and rabbits.

"We were expecting a small increase, but we were particularly surprised by the increase in roadkill rates for certain species, particularly swamp wallabies and possums," Mr Rendall said.

Co-author Dr Duncan Sutherland, Phillip Island Nature Parks Deputy Research Director, said the study will help us to find the best way to reduce roadkill as a community.

"Little was known about how roadkill rates change through time and whether or not the key influences on roadkill also change," Dr Sutherland said.

"Phillip Island is a wildlife haven and studies such as these contribute to our understanding and finding solutions. As a community we can all play our part by driving carefully and watching for wildlife day and night."

Mr Rendall said there were various factors at play including urbanisation, a rapidly growing resident and visiting population, and the successful eradication of the red fox.

"The Island's human population has doubled over the past 20 years and is predicted to increase by a further 30 per cent over the next 20 years," Mr Rendall said.

"Add to this the boost to the wildlife populations due to successful management of the red fox and the likelihood of a collision with wildlife significantly increases."

Mr Rendall explained that the most influential factor contributing to roadkill rates was road speed limits.

"One way to reduce overall roadkill rates could be a reduction in road speed limits, particularly in areas that experience high roadkill rates – often closer to conservation reserves, with subsequent mitigations including rope bridges and culverts considered for further improvements of roadkill rates for particular species," Mr Rendall said.

"The data showed the number of swamp wallabies killed was greater in rural environments on roads with speed limits of 80-100 km/h. However, for possums, rabbits and birds, roadkill rates were higher in urban environments. Possums were recorded more on moderate speed roads of 60 – 80 km/h and rabbits on slower 60 km/h roads."

The study also revealed that each species displayed a different trend when it came to factors such as rural versus urban environments and levels of roadside vegetation.

"Roadside vegetation was another important aspect, with more vegetation associated with higher rates of possum roadkill but fewer rabbit and bird roadkill," Mr Rendall said.

Mr Rendall said the range of factors involved in the significant increase showed that there is no one-size-fits all solution to mitigating roadkill on Phillip Island.

"With an understanding of where roadkill occurs and the factors that contribute to roadkill rates, effective solutions can be tried that improve the safety of roads for wildlife and drivers alike."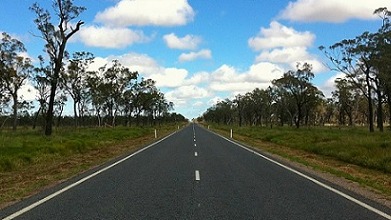 More like this
Media release
Faculty of Science Engineering and Built Environment, School of Life and Environmental Sciences