Rogue COVID-19 apps collected info on Australians' race, ethnicity
Media release
02 June 2022
Australians were asked to record personal information about their race and ethnicity by rogue QR codes and government-endorsed contact tracing apps, research has shown.
A Deakin University academic is now calling for stricter policies regulating the type of information governments can collect during a pandemic, how it is stored, and how it must be protected.
School of Communication and Creative Arts Associate Professor Toija Cinque said millions of Australians' data was compromised due to the rushed rollout of COVIDSafe.
The $9.1 million app collected information on users' names, contact details, places they visited and people they met. It has since come under fire for being ineffective, and at least one of Australia's key intelligence agencies was caught mining it for data.
Disturbingly, Associate Professor Cinque said her research showed a significant portion of study respondents reported they were asked to log details about their race or ethnicity.
Her study surveyed 2000 international users of government-endorsed apps in Singapore, the United Kingdom, the United States and Australia. Of these, 12.9 per cent of Australian respondents, 27.2 per cent of Singaporeans, 19 per cent of participants living in the United Kingdom, and 18.2 per cent of people in the United States, said they were asked to record details about their race or ethnicity via a QR code or government-endorsed app.
She said it raised questions about the type of data being collected, why it was needed, and what the potential ramifications were if it was used by third parties.
"We don't yet know what the consequences of this could be for those people whose data has been leaked," Associate Professor Cinque said.
"Business owners were made to use QR codes by governments so their customers could check in. Many business managers just pulled codes from the internet not realising the information collected by these could also potentially be accessed by unknown individuals.
"My report isn't saying don't use these apps or that they don't serve an important purpose. But Australia needs to learn from the mistakes of COVIDSafe and its pandemic response to better prepare for future health crises, so this doesn't happen again."
Main research findings:
- The act of checking in using contact tracing technologies morphed into a moral responsibility for many people during the pandemic. People were also subjected to de-facto policing by other citizens.
- Questions were raised about the type of data being collected by contact tracing apps and QR codes. In the research sample, 27.2 per cent of people surveyed in Singapore, 19 per cent of participants living in the United Kingdom, 18.2 per cent of people in the United States, and 12.9 per cent of respondents in Australia stated they were asked to provide details on their race or ethnicity by a QR code or government contact tracing app.
- Phone apps and internet-based social networking sites more than traditional media were integral to people's communication with family, friends, and colleagues during lockdowns. These sites helped people find information to address pandemic-related health concerns such as where to get a COVID-19 test, where to buy protective clothing, or to keep abreast of announcements regarding new rules and the latest government updates.
- Some respondents said they used social media for information and guidance, while at least one survey respondent stated they used one or more sites such as Twitter, Telegram, TikTok, WhatsApp, Snapchat, or Instagram, to assess the accuracy of information regarding vaccine availability
- A number of participants used COVID-19 specific apps on their phones or wearable devices for information during lockdowns on pandemic-related health tips and updates on rules and regulations
- Aggregate data from all countries surveyed found a distinct rise in the number of people commenting on phone apps or social media sites about increased feelings of worry, diminished mental health, and a reduced sense of wellbeing during the onset of the COVID-19 pandemic.
Associate Professor Toija Cinque's study, Protecting communities during the COVID-19 global health crisis: health data research and the international use of contact tracing technologies, was published in the journal Nature.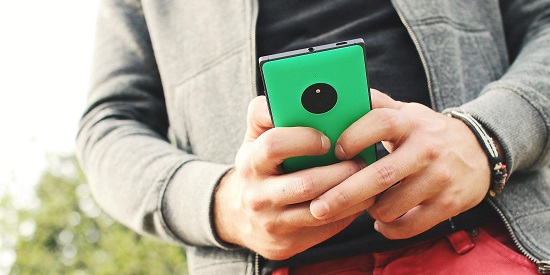 More like this
Media release
School of Communication and Creative Arts, Faculty of Arts and Education